Braveheart: 13-Year-Old Nigerian Boy Killed A Huge Python In Anambra State [Photos]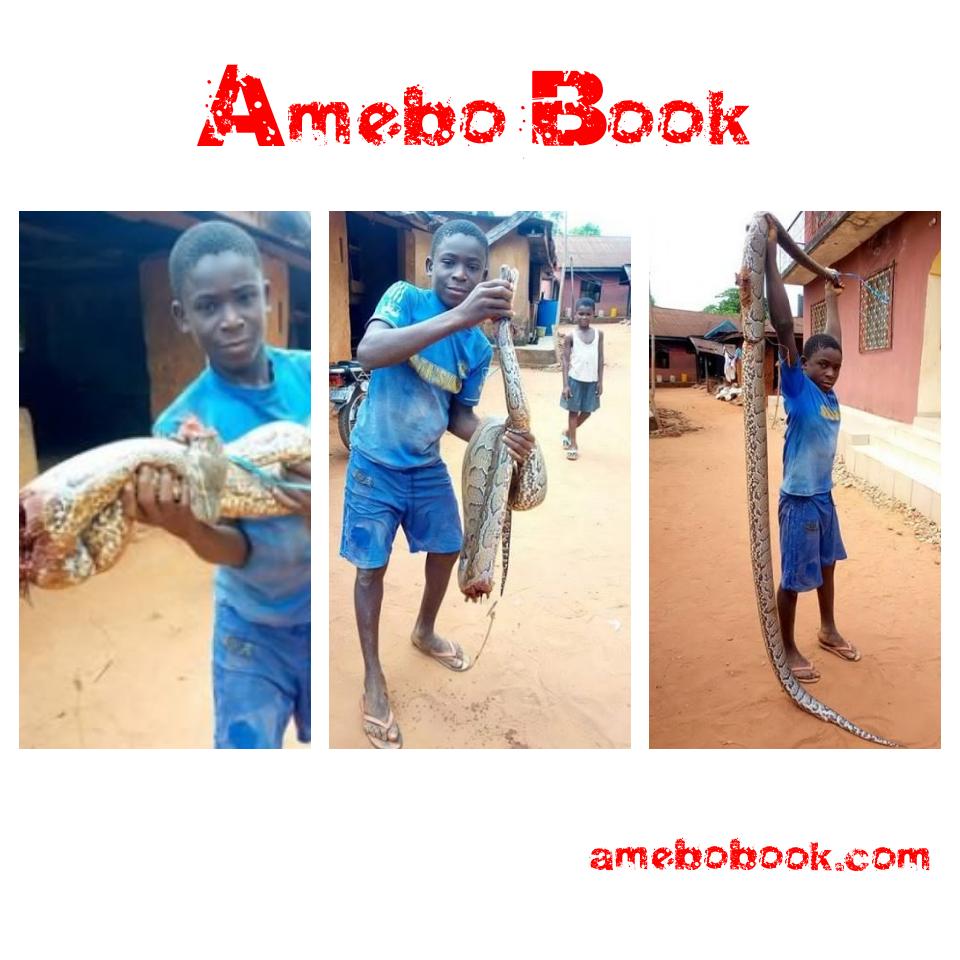 Bold Move: 13-Year-Old Nigerian Boy Killed A Huge Python In Anambra State
According to reports, a 13-year-old boy killed a huge python in Anambra state. The boy who has been identified as Ifeanacho from Amankpu in Mgbakwu North, was pictured showing off his big kill. He reportedly used a cutlass to put a permanent stop to the slithering snake.
Click Amebo Book for more stuff.
The Brave: 13-Year-Old Nigerian Boy Killed A Huge Python In Anambra State
Chike Ezegbu is a blogger with an Information Technology background. He is a prolific writer and is fearless in his approach to dishing out information while maintaining high professionalism. He is regarded as both a lover and a fighter.