16-Year-Old Boy Kills Four Including Parents And Sister At New Jersey Home
Things are really happening oh! While everyone was happily awaiting the New Year, a 16-year-old boy was busy killing four people including his parents and sister in Long Branch, New Jersey.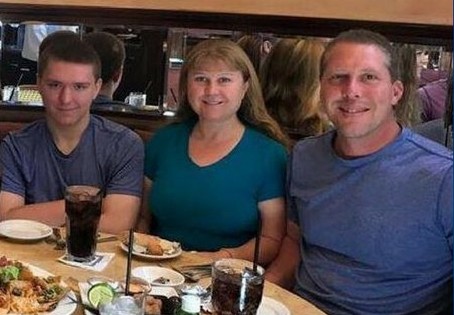 It's understood the male suspect who has not been identified, was taken into custody Sunday night after he used a semi-automatic rifle to wipe out Steven Kologi, 44, Linda Kologi, 42, Brittany Kologi, 18, and family friend Mary Schultz, 70, on New Year's Eve. Even though the suspect's brother and grandfather were at home during the New Jersey shooting, they were not injured.
Authorities have not yet revealed a motive for the shooting but it's gathered the suspect will be arraigned as an adult and is facing four counts of murder and one count of possession of a weapon for unlawful purposes. The teen reportedly surrendered peacefully after police arrived to the home.
"Thankfully it was uneventful," Monmouth County Prosecutor Christopher Gramiccioni told reporters.
"It didn't require any force."
According to Monmouth County Prosecutor, Christopher J. Gramiccioni, the quadruple homicide is being treated as an isolated domestic incident, and that there is no threat to the public.
A neighbour claims that the teen suspect required special assistance and care in his home, and did not attend the same public schools as his siblings.
"But he was fully functional and comprehended what we were saying."
Click Amebo Book for more stuff.
New Year Eve Blood Massacre At New Jersey Home: 16-Year-Old Boy Kills Four Including Parents And Sister