Shocking! Donald Trump Stopped Call With Irish Prime Minister To Flirt With Female Foreign Reporter
News circulating across social media indicates Donald Trump stopped call with Irish Prime Minister to flirt with female foreign reporter. While in the Oval Office on Tuesday, Trump paused the conversation he was having with Leo Varadkar and called over a female reporter who has been identified as Caitriona Perry, the current Washington correspondent for Irish state broadcaster Raidio Teilifis Eireann.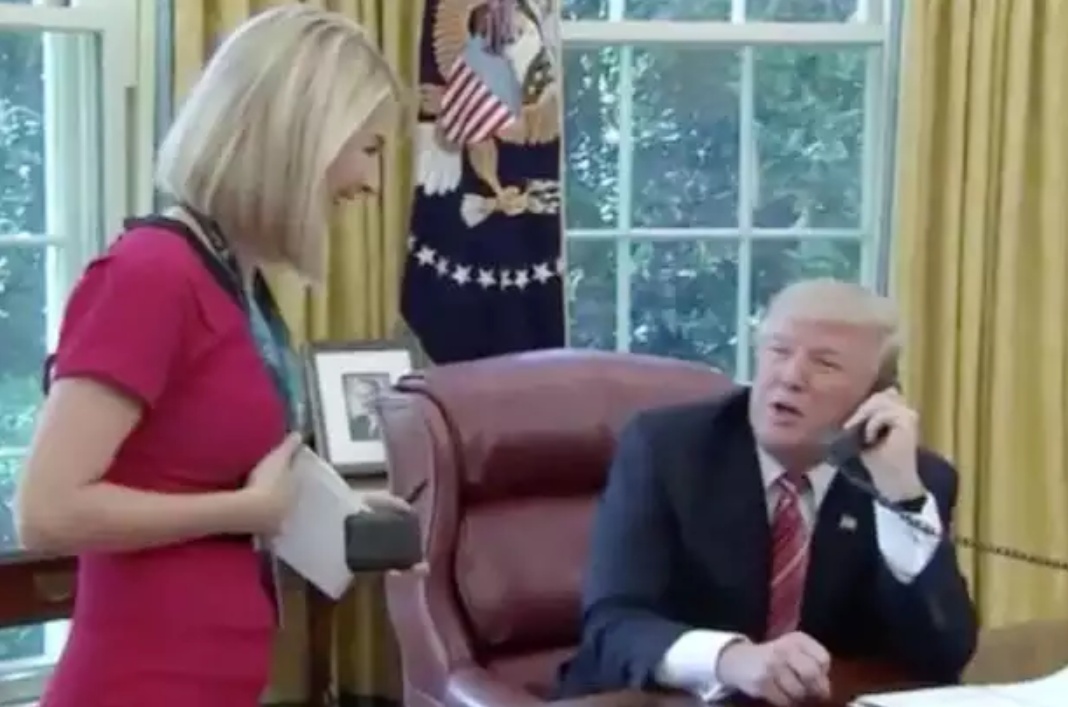 "Where are you from?" Donald Trump asked, before saying, "Go ahead, come here, come here." "We have all of this beautiful Irish press," the president observed. "She has a nice smile on her face," Trump told Leo Varadkar about Caitriona Perry, before adding, "I bet she treats you well." Perry chuckled as the video showed the president with a giant smile across his face. Later taking to her Twitter account, Perry described the moment as "bizarre."
Video of the bizarre moment when President @realDonaldTrump called me over during his call with Taoiseach @campaignforLeo Varadkar. @rtenews pic.twitter.com/TMl2SFQaji

— Caitriona Perry (@CaitrionaPerry) June 27, 2017
Leo Varadkar is the Republic of Ireland's first openly gay Prime Minister.
Click HERE for more on Amebo Book.
Watch Bizarre Moment Donald Trump Stopped Call With Irish Prime Minister To Flirt With Female Foreign Reporter