Business-Minded 50 Cent Makes It Clear Everything He Touches Turns To GOLD
The sky seems to be the limit for the New York rapper and he knows it. In an IG post, 50 Cent makes it clear everything he touches turns to GOLD. TV show 'Power' is unstoppable, he is generally an all round businessman with the legendary 'Igbo sense'. That's what makes him awesome!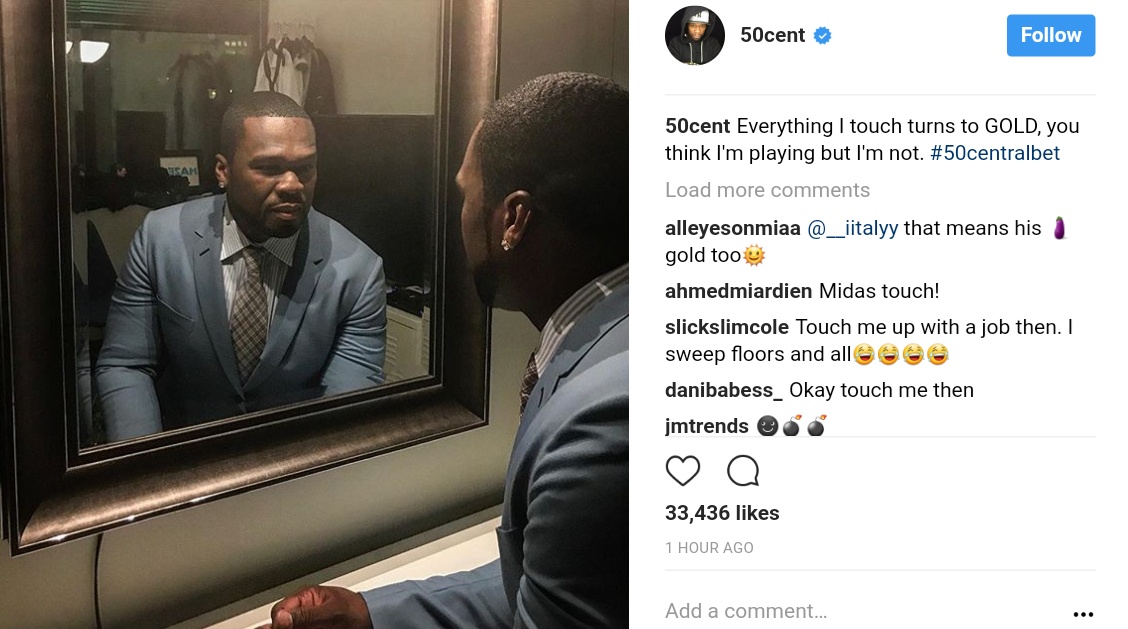 "Everything I touch turns to GOLD, you think I'm playing but I'm not. #50centralbet".
The frightening part is 50 Cent just isn't done yet. He confirmed this when he said:
"I have some Big ideas, I'm not playing around at all out here. Watch me work!! #50centralbet".
Click Amebo Book for more stuff.
Unstoppable: 50 Cent Makes It Clear Everything He Touches Turns To GOLD