Igwe 2pac: Charles Okocha Gifts His Mum Tray Full Of Cash And A Sweet Birthday Cake [Photos +Video]
Nollywood's Charles Okocha Gifts His Mum Tray Full Of Cash And A Sweet Birthday Cake
There are different ways to celebrate your mother. You could buy her jewelries, traditional materials or even take her on a trip. As for Nollywood's energetic actor, Charles Okocha popularly known as Igwe 2pac, he gifted his mum a tray full of cash and a birthday cake.
Igwe 2pac also sang for her revealing to his 'dear mama' that he had never done such for any woman.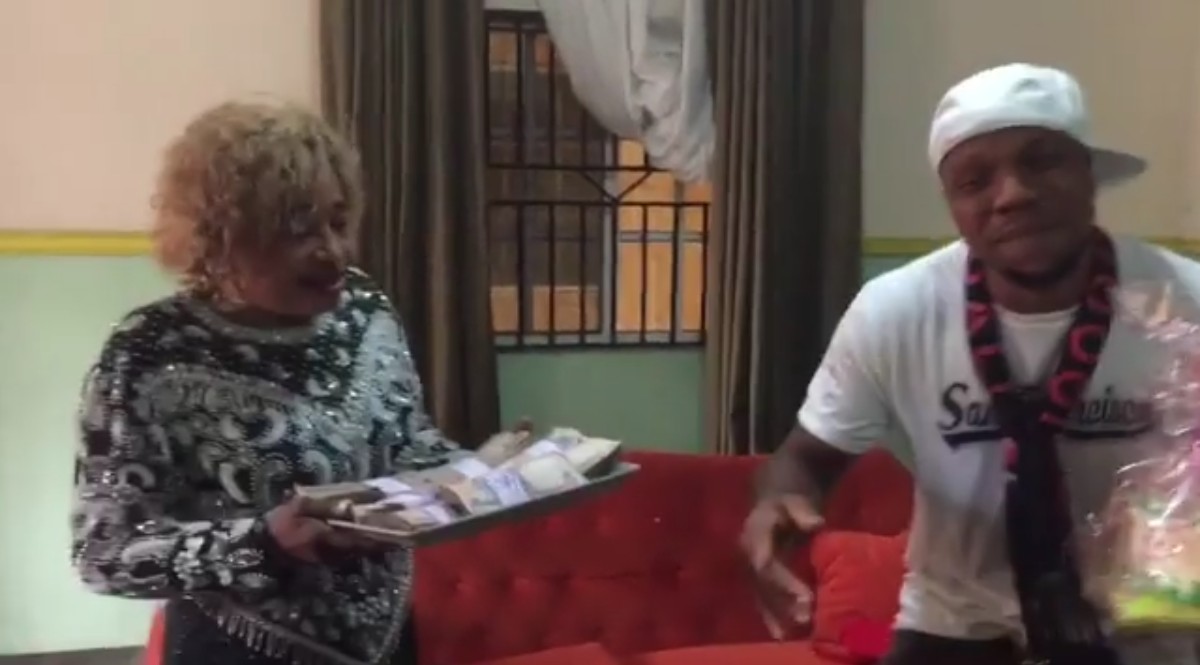 "Happy birthday mama ,love u for ever more life more life"
Click Amebo Book for more stuff.
Nollywood Actor Charles Okocha Gifts His Mum Tray Full Of Cash And A Sweet Birthday Cake
Chike Ezegbu is a blogger with an Information Technology background. He is a prolific writer and is fearless in his approach to dishing out information while maintaining high professionalism. He is regarded as both a lover and a fighter.