"Childbirth Does Not Destroy The Beauty Of The Woman" – Nollywood's Ugezu J. Ugezu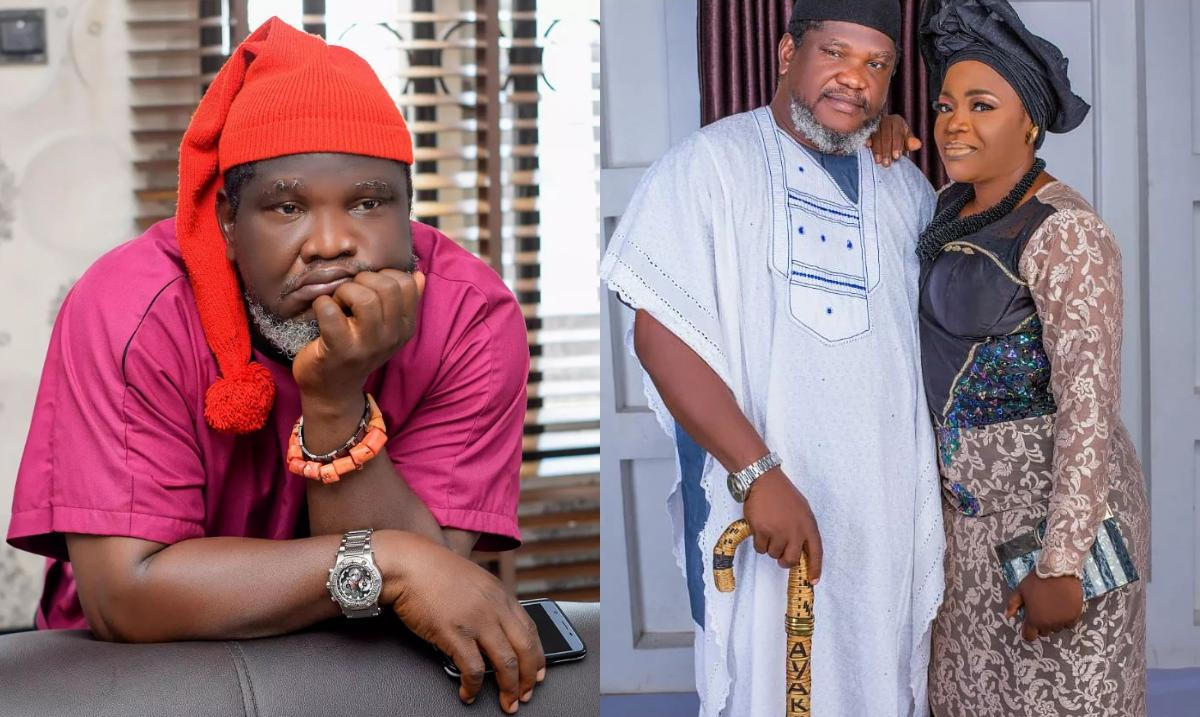 There is the misconception that a woman's beauty is destroyed the moment she begins to give birth.
Truthfully, childbirth changes a woman's body but she can get back her fitness when she decides to do some physical exercise.
Some ladies gain excessive weight as they begin to eat more. There are those who get bigger noses while the feet also increases.
But does childbirth destroy the beauty of the woman?
Ugezu J. Ugezu insists that it doesn't. In fact, the popular Nollywood director/actor stated clearly that the "process brings out the beauty."
He wrote;
"Some of my daughters dragging their feet from saying yes to the men in their lives, because they are scared of marriage and childbirth, believing their beauty will fade with giving birth to children.
I am just trying to figure out how I will tell them that childbirth does not destroy the beauty of the woman, but rather, the process brings out the beauty.
YOU ALL SHOULD PLEASE GIVE IT A THOUGHT. EVEN AFTER ANSWERING THE CALL OF CHILDBIRTH….YOU WILL STILL MEET THE SHOW IN THE BUSINESS AND THE BUSINESS IN THE SHOW.
Ife oma adi agwu agwu biko.
Photo credit @de_xtovisuals".
Ibiwari Etuk saw the post and reacted in the comment section. She wrote: "👏👏👏👏👏 I agree with you the masquerade but maybe some of the men are dragging their feet from asking the question that will warrant your daughters to say yes 👍"
Other reactions below.
sandykentex: "U r full of wisdom thanks sir for letting us know am a proud mom of four boys and I don't care if am not as beautiful as I was b4 cos d present of my kids filled my heart with so much satisfaction, joy."
ngozi_uduma: "Truth is bitter. But I can tell you that marriage and childbirth is the best things that has ever happened to me. Nothing to be afraid of ladies. Chase your black goat in the daytime before it gets dark, Maka old age!"
zenithatlantic: '❤️❤️❤️ When the time has so much pass , the person will start blaming "village people"'
lydiausang_: "Well spoken… everything boils down to how you take care of yourself… the truth is childbirth brings out the hidden beauty in a woman…ponder on this and thank our boss later.. one man that speaks wisdom…may your days be long on earth.❤️❤️"
lyndaclems: "Ahhhhh! Nna! If I knew I would have started since . This is the most confident and prettiest I've ever been.🔥 nwa di godi thick 😍👸🏽".
kreative_ways_omaha: "Thank you Daddy! Tell them ooh. Motherhood is a blessing and it bring forth so much more blessings and the beauty never goes away. Thank you @ugezujugezu we love you for your advices and honesty all day. Stay healthy and live long for us. Amen 🙏🏾 Blessed Sunday 🙌🏾❤️"
lissmi28: "Well childbirth brings out both inner and outer beauty. I felt the most beautiful and contentment during my 3 pregnancy. At 28yrs, 36yrs and 44yrs."
mimi_askie: "Me wey wor wor before, since I start to dey born, see me see beauty🙌"
okerhenry: "If u like marry and give birth, if u like don't.. when the time comes for ur beauty to fade it must surely fade."
achor_mike: "And this days, most ladies are living social media life and they don't take time to figure out who they are and their purpose on earth. Because when you know yourself and be real to yourself, you'll find out your quality and even if you have kids that quality will still make your husband love you the most."
Chike Ezegbu is a blogger with an Information Technology background. He is a prolific writer and is fearless in his approach to dishing out information while maintaining high professionalism. He is regarded as both a lover and a fighter.