Twinning: Coco Austin And Daughter Chanel Sport Matching Swimsuits
Gorgeous Coco Austin and daughter Chanel sport matching swimsuits as they did some yoga together. Taking to her Instagram page, the model shared a couple of snaps from the duo's pool day.
"Trying to beat the heat while in Arizona," Austin captioned.
She also shared another photo of herself with little Chanel striking the same yoga pose in one of their signature matching outfits.
"Omg! I asked Chanel,"Show me a yoga pose" and she held her leg out all on her own," Austin wrote. "She's learning quick #stretchingtwinsies."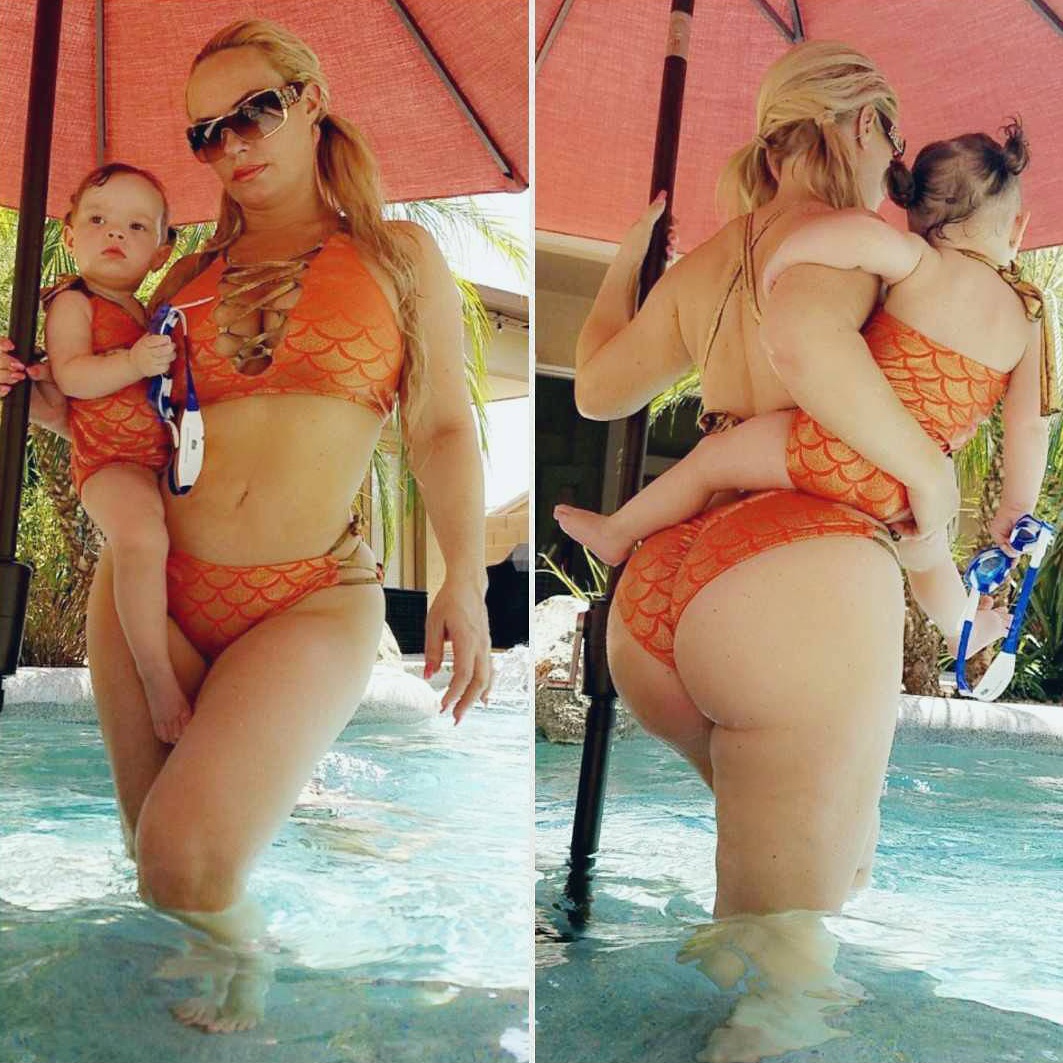 "The Matching duo..always in effect…."
Click HERE for more awesome stuff on Amebo Book.
Coco Austin And Daughter Little Chanel Sport Matching Swimsuits And They're Adorable