Dammy Krane Buys Himself A GLC300 Benz In Response To Tekno's Range Rover
Just the other day, Tekno and Ubi Franklin were spotted posing with their identical Range Rovers. Click HERE if you missed that story. Anyway, in what appears to be a direct response, Dammy Krane bought himself a GLC300 Benz. Even though he tried to make it appear as though it was an early Christmas gift, he had to act fast with Tekno's new ride.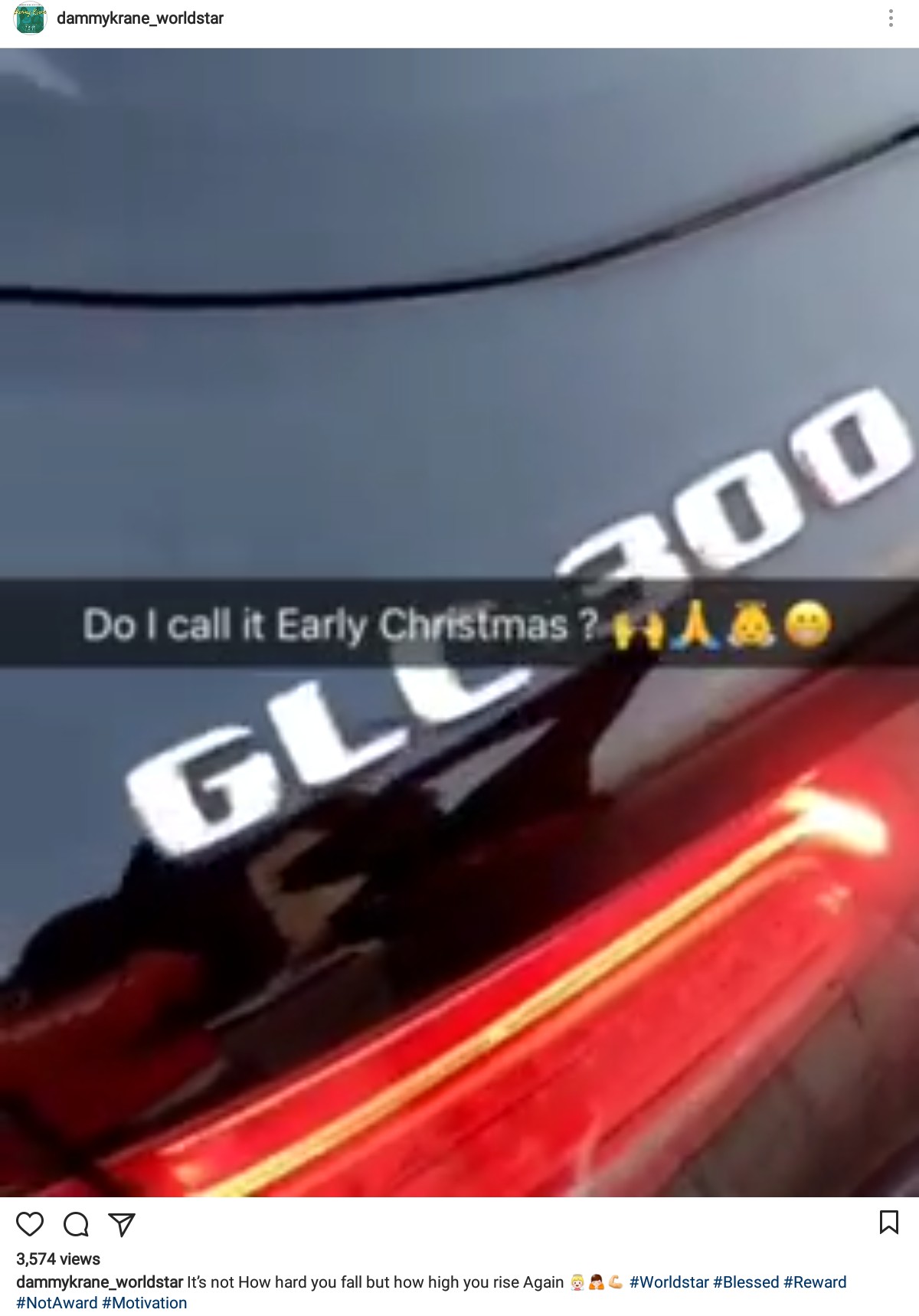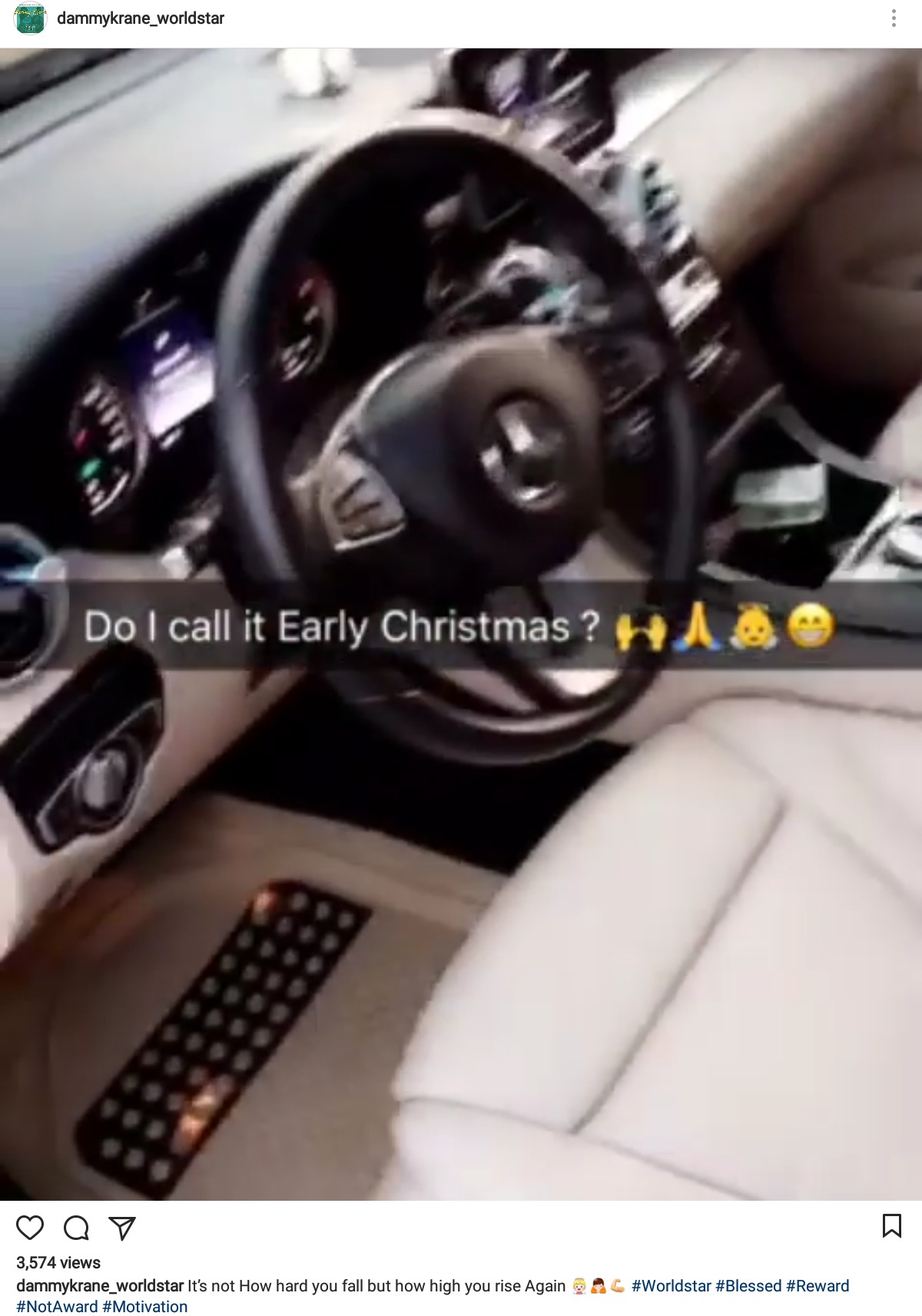 Dammy Krane had earlier mocked Tekno for posing with other people's cars. If you missed that, click HERE .
https://www.instagram.com/p/BbeSKc_hdNq/
"It's not How hard you fall but how high you rise Again 👼🙏💪".
Click Amebo Book for more stuff.