Disrespectful: Kim Kardashian Under Fire For Releasing A Kimoji Of Herself As The Virgin Mary
We all know by now that Keeping Up With The Kardashians ratings has gone under and the Kardashians/Jenners are no longer happy. It's also well documented that they will go to any extent including nudity, sex tapes and all to keep up with fame. This time around, desperate Kim showed her huge thirst not to be outdone in Hollywood by showing utter disrespect for other people's religion. Truth is Kim Kardashian is under fire for releasing a Kimoji of herself as The Virgin Mary. She also released an $18 "Kim Candle," which features the same image on a candle, for sale at her online shop.
Just the other day, Kim annoyed a lot of people with comments about the flu being an "awesome diet".
Even the Catholic League slammed Kim Kardashian while referring to her as a former porn star for wearing a see-through black mini-dress with a pic of the Virgin Mary between her boobs.
"We've never seen any indication that Kim Kardashian venerates the Blessed Virgin Mary — she is a former porn star — so her latest headline-grabbing stunt can only be seen as exploitative," the organization said in a statement.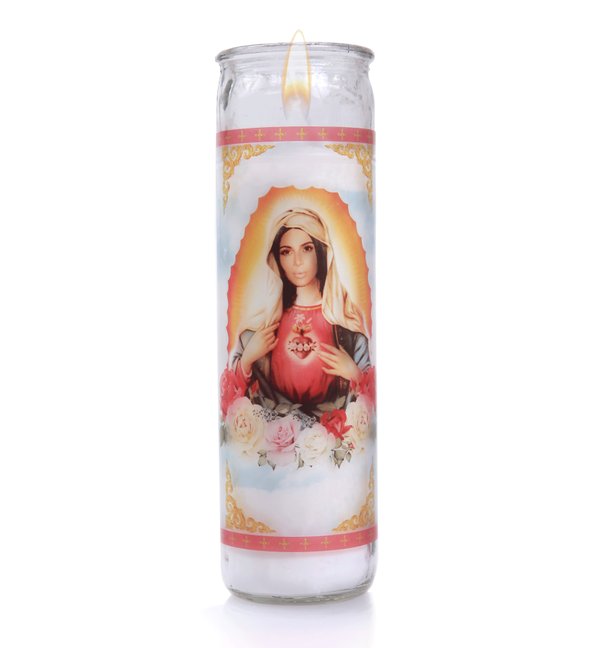 Shocking: Kim Kardashian Under Fire For Releasing A Kimoji Of Herself As The Virgin Mary