Adorable Picture Of Yvonne Nelson's Mother Dressing Baby Ryn At 8 Weeks
Initially, the Ghanaian actress hid her pregnancy from her fans. Just friends and family were permitted to see her bundle of joy with the understanding that pictures will not be shared publicly. You are about to see a photo of Yvonne Nelson's mother dressing up baby Ryn at 8 eight weeks old.
Also check out other sweet pictures of Ryn Roberts below.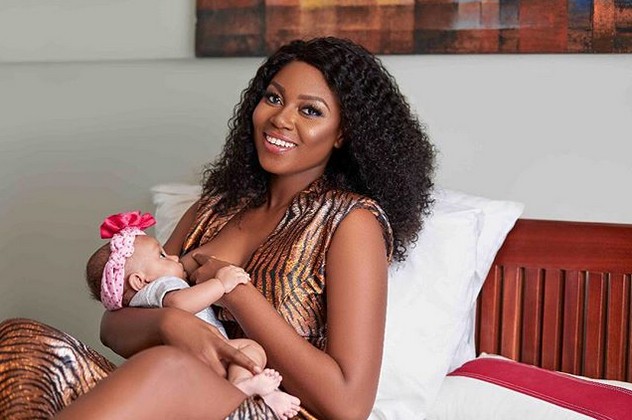 Click Amebo Book for more stuff.