Blow Job Specialist In Shatta Wale Snapchat Clip Revealed
While Fella Makafui was being chewed alive, after rumours her wine shop had been shut because her angry boyfriend was fed up of her 'wayward' lifestyle and failure to give him attention, a Snapchat clip had gone viral in which a man believed to be Shatta Wale in the company of another man, were being given full blown fellatio (blow job) by a light-skinned lady.
It's understood Shatta Wale himself posted the clip on his Snapchat but deleted it immediately. However, quick-fingered social media users got it on video and it went viral. Of course, the dancehall star denied it was him preferring to put the blame on bloggers hellbent on dragging him down and making name for themselves.
Since then, everybody has been trying to figure out the identity of the mystery lady. Amebo Book has discovered she is a close friend of Shatta Michy and Hajia4Real. The lady is called Aisha and she is also a member of Shatta Movement (SM) Divas, a feminine association formed to promote the songs and activities of the 'Gringo' hitmaker.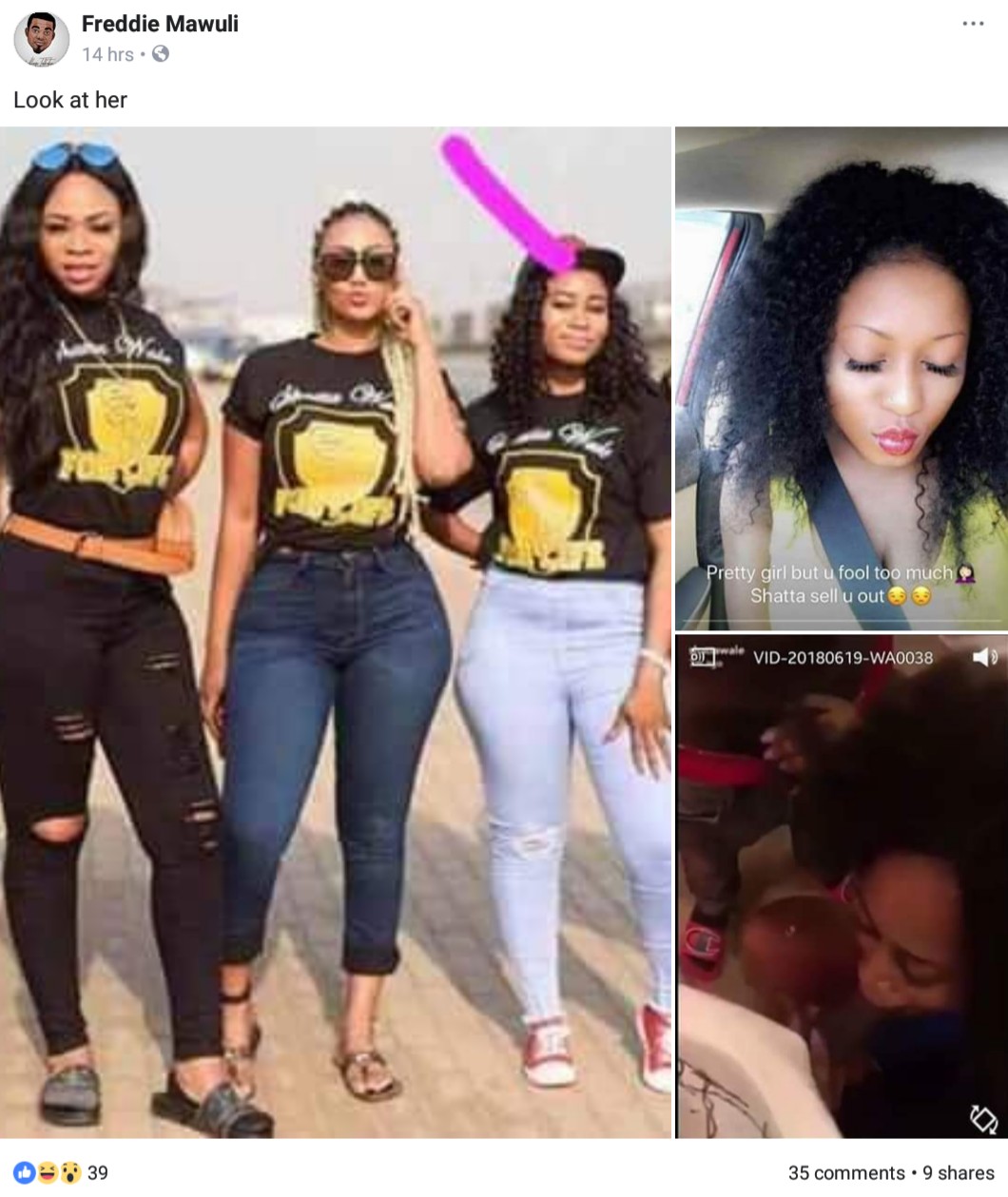 Click Amebo Book for more stuff.
Identity Of "Blo*w Job" Specialist In Shatta Wale Snapchat Clip Revealed As Aisha