How Kevin McCall Threatened Chris Brown And His Daughter Royalty With Violence In Twitter Rant, Get All Of The Hottest Gist!
Recently, McCall sustained what appeared to be gunshot wound to his right foot. With the photos all over the internet, he was prompted to deny rumours that it was self-inflicted. The rapper also denied it was Breezy who did it and even made a threat. Kevin McCall threatened Chris Brown and his daughter Royalty with violence via Twitter.
Read for yourself below.
Twitter came for Kevin McCall after this.
McCall then responded.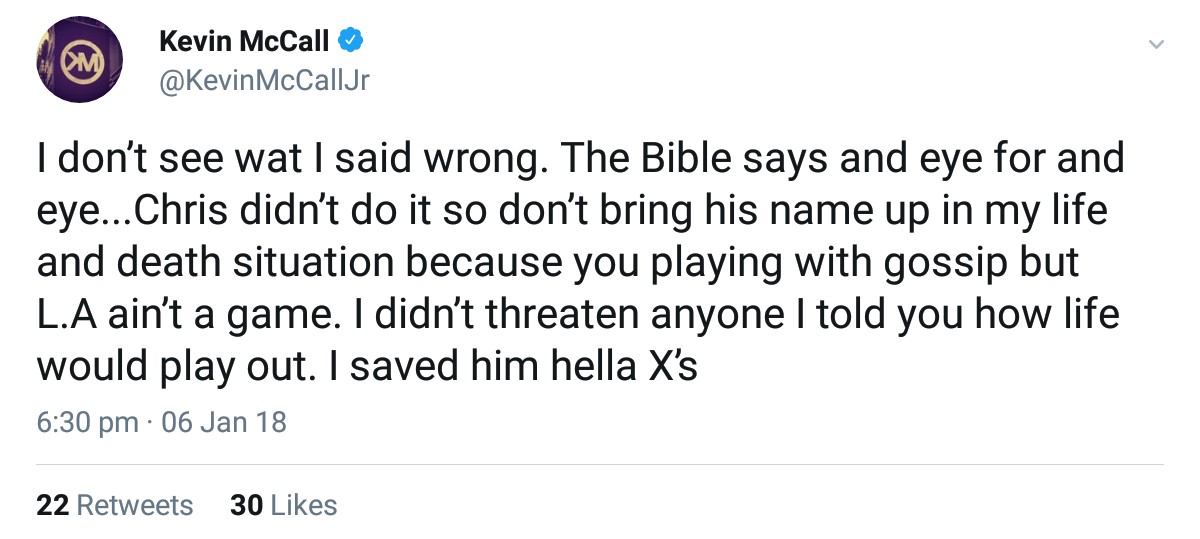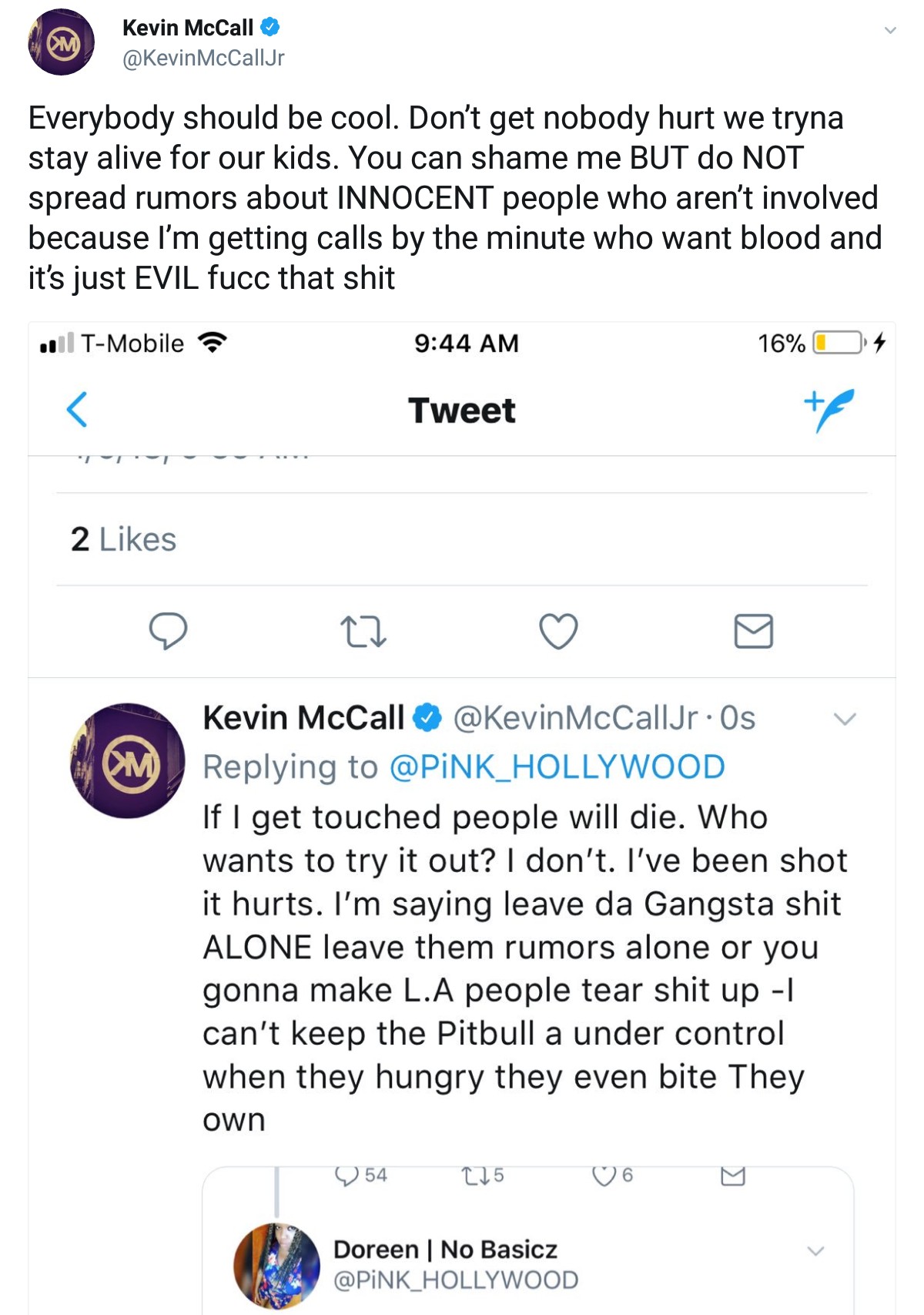 Click Amebo Book for more stuff.
Twitter Response After Kevin McCall Threatened Chris Brown And His Daughter With Violence