This Is Nigeria: Leaking NNPC Petrol Tanker Spotted On The Road In Lagos [Video]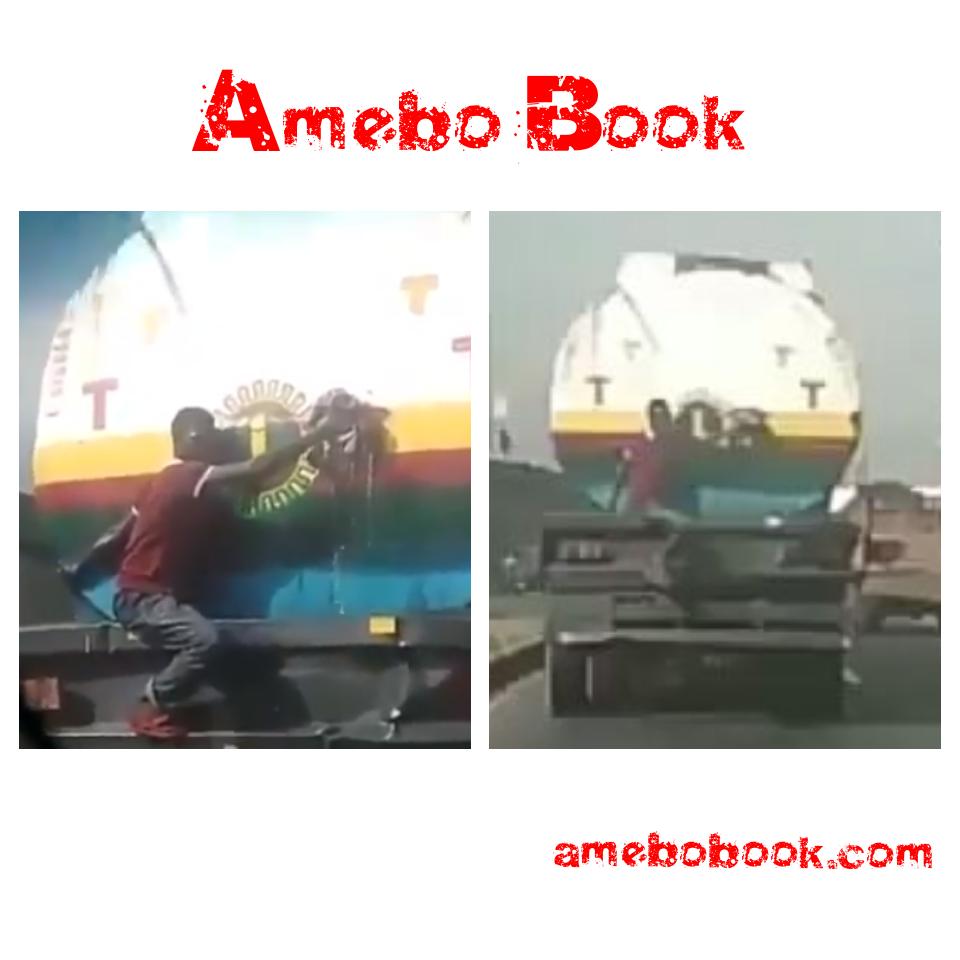 Leaking NNPC Petrol Tanker Spotted On The Road In Lagos
Despite the recent Otedola Bridge tanker explosion, no lessons have been learnt. A leaking NNPC petrol tanker was spotted along Ikorodu road in Lagos yesterday. The tanker conductor was seen trying to stop the leakage as the driver drove through Maryland tunnel.
Watch the clip below.
Click Amebo Book for more stuff.
Chike Ezegbu is a blogger with an Information Technology background. He is a prolific writer and is fearless in his approach to dishing out information while maintaining high professionalism. He is regarded as both a lover and a fighter.