Shocking! Man Stabs His Friend To Death Over N1000 Argument
It's good to watch the company you keep because when it's money matters, that friendship could be tested. Yesterday, a man stabbed his friend to death over N1000 argument. It's understood the incident happened at Makoko, Yaba Area in Lagos state.
The news was shared by Facebook user, Gallant Virginboy, on his page. He wrote: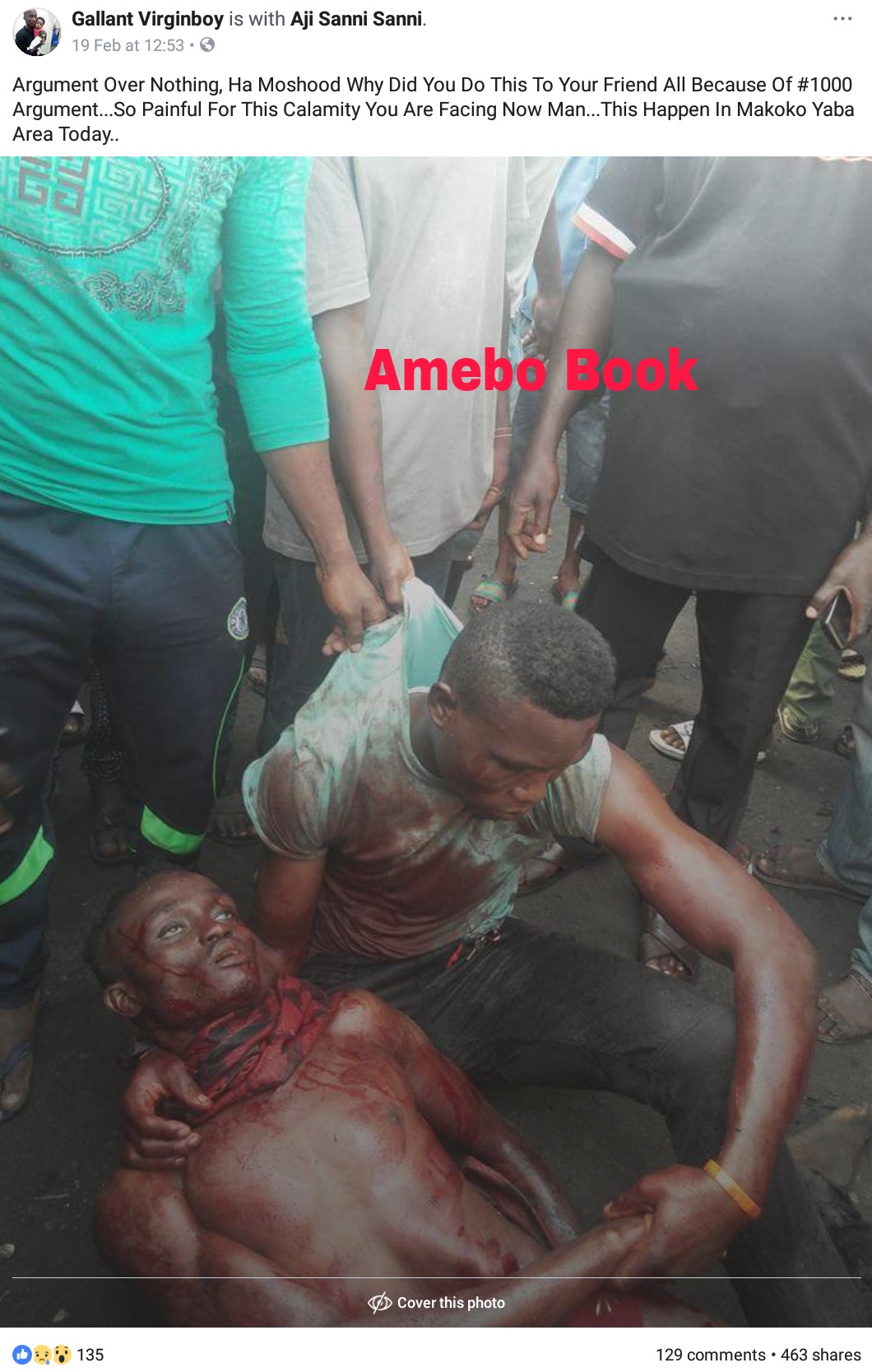 "Argument Over Nothing, Ha Moshood Why Did You Do This To Your Friend All Because Of #1000 Argument…So Painful For This Calamity You Are Facing Now Man…This Happen In Makoko Yaba Area Today.."
Click Amebo Book for more stuff.
Man Stabs His Friend To Death Over N1000 Argument In Lagos