Departing In Style: Man Was Buried In A Coffin Built Like A House And Even With A Satellite Dish
A lot of people put creativity into the caskets/coffins used to bury their loved ones. We've seen hummer caskets, fish caskets etc. Recently, a man was buried in a coffin built like a house. It even came complete with a satellite dish!
More photos below.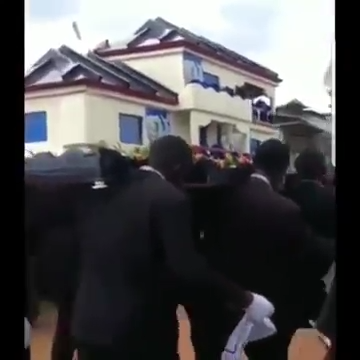 Watch the video for yourself.
Click Amebo Book for more stuff.