"Na Only Love Triangle I Wan To Dey Enter Now" – Rita Dominic Hilariously Says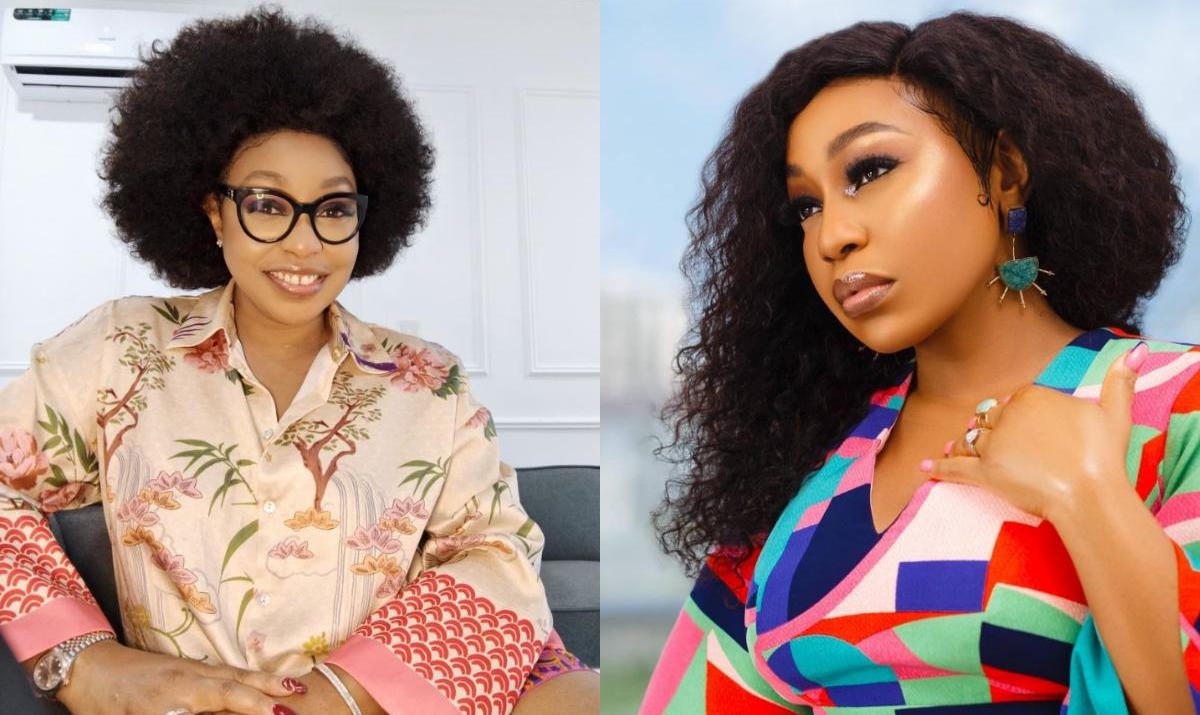 Rita Dominic is one of the most desirable Nollywood celebs admired by so many including her fans and colleagues.
The popular actress is currently in a romantic relationship Fidelis Anosike whom she revealed to the world as her man on Boxing Day, 2020 while sharing some loved up photos.
At the time, her fans went into a frenzy while social media was lit up seeing the romantic pictures.
In a recent chat, Dominic was asked why she revealed the identity of her partner. The movie star admitted that it was a spur of the moment.
"That's the thing…it just happened. Oh my goodness Chude! Anyway…It just happened, a spur of the moment, happiness. Once in a while, you want to share certain things with people and I felt like my lovers, had been there for me for decades," she said.
While joking on social media yesterday, November 23, 2021, Rita Dominic stated that she only wants to get into a love triangle relationship. She wrote:
"Na only love triangle i wan to dey enter now 😁".
The thespian also reminded her millions of fans across the world that they can watch her movie, La F emme Anjola (The Woman Anjola) from their homes or office.
She wrote;
"We are streaming our critically acclaimed film La F emme Anjola (The Woman Anjola). Watch from the comfort of your home or office from Nov 25th."
Reactions below. 
africamovies: "I was privileged to witness the Premier of this film in New York, boy, it was an experience of a life time. The twist and turn of the plot will keep you glued to your seat and have you guessing which direction to go. I will recommend this movie to anyone with an appetite for a lasting experience."
thabii_mk: "Funny how I'll be working night shift on the 25th but I'll definitely be watching this movie. I WON'T MISS IT FOR ANYTHING!!"
juliet_ocheze: "Let me get my ticket right away. I can't miss Anjola😍."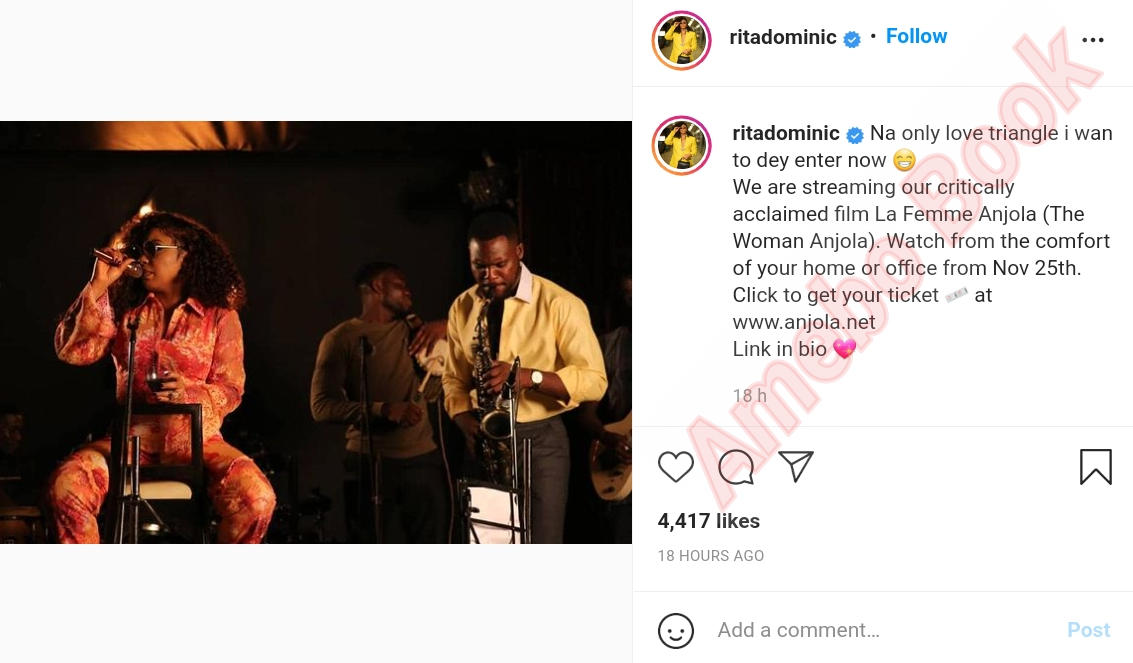 Chike Ezegbu is a blogger with an Information Technology background. He is a prolific writer and is fearless in his approach to dishing out information while maintaining high professionalism. He is regarded as both a lover and a fighter.