Actress Regina Daniels Shows Extreme Fear Of Needles At A Hospital
Despite her hard girl image in some of her Nollywood movies, she's only a baby in real life. In a video clip, Regina Daniels shows extreme fear of needles while at a hospital yesterday.
More photos.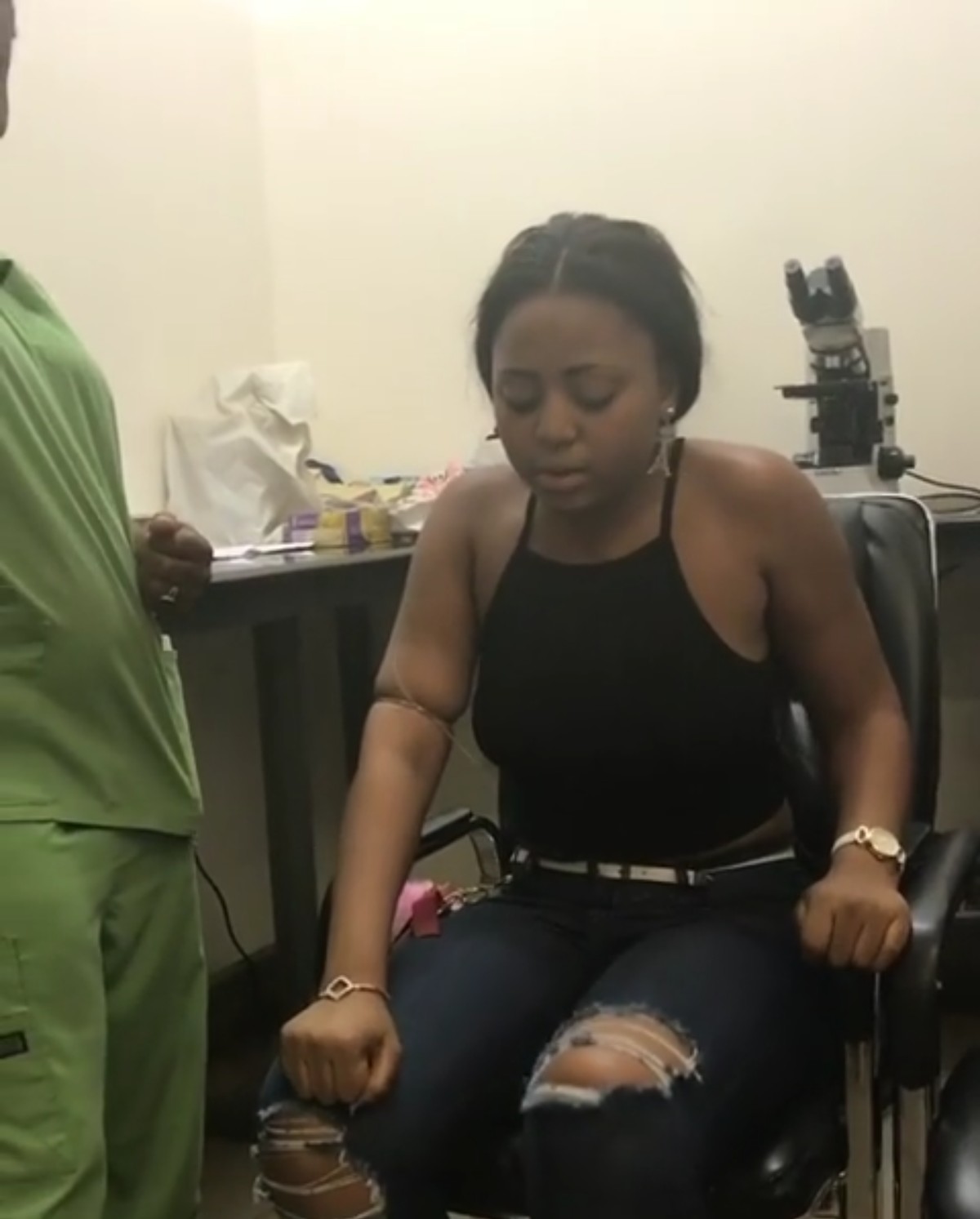 Watch Regina Daniels below.
https://www.instagram.com/p/BbsJVjjBPcd/
"LOL 😂
Everyone should come and see @regina.daniels our SPIDER girl LION GIrl, SUPER girl and so many super super powers she has in all her films but can't take ordinary injections today at the hospital..
Click Amebo Book for more stuff.
Cry Baby: Regina Daniels Shows Extreme Fear Of Needles At A Hospital