Trouble As Instagram Model Layla Lace Has Accused Drake Of Being Responsible For Her Baby Bump
Things don't look so delicious at the moment for the OVO Sound leader at the moment. Why, you ask? That's because a pregnant Instagram model Layla Lace has accused Drake of being responsible for her baby bump. Yes, Layla Lace claims Drake has got her pregnant and she's threatening, "I'MA MAKE SURE I MAKE A FIELD DAY OUT OF YOUR F**KING A**!!!"
Layla Lace posted angrily on Instagram on April 18 that called out her alleged flame for not only getting her pregnant, but for allegedly refusing to call her back once she told him the news. It's understood that MTO has photos of Layla's alleged positive pregnancy test. It doesn't even end at that. It gets messy as the Instagram model has screenshots of the alleged texts between herself and Drake which she has already posted on Instagram.
So far, Drake hasn't responded to Layla's accusations. Perhaps, it has to do with rumours that he is currently dating Jorja Smith, 19, the only female vocalist on his new album More Life.
Meanwhile, check out the screenshots below.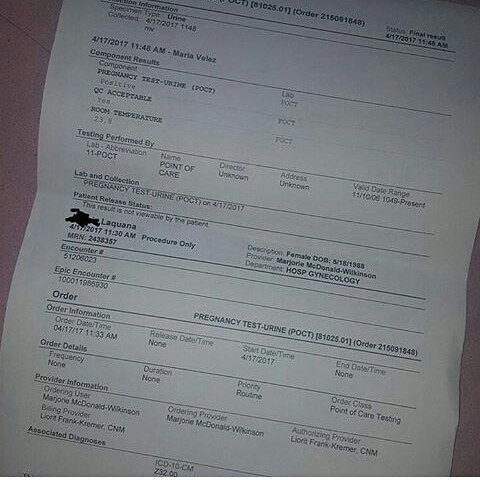 You can also watch a run down on this as compiled by Hollywoodlife below.
Drama: Instagram Model Layla Lace Has Accused Drake Of Being Responsible For Her Baby Bump