Rapper Rick Ross Has Told Floyd Mayweather How He Can Make $1 Billion, "On Some G-Sh*t Being A Boss, The Only Way…" [Video]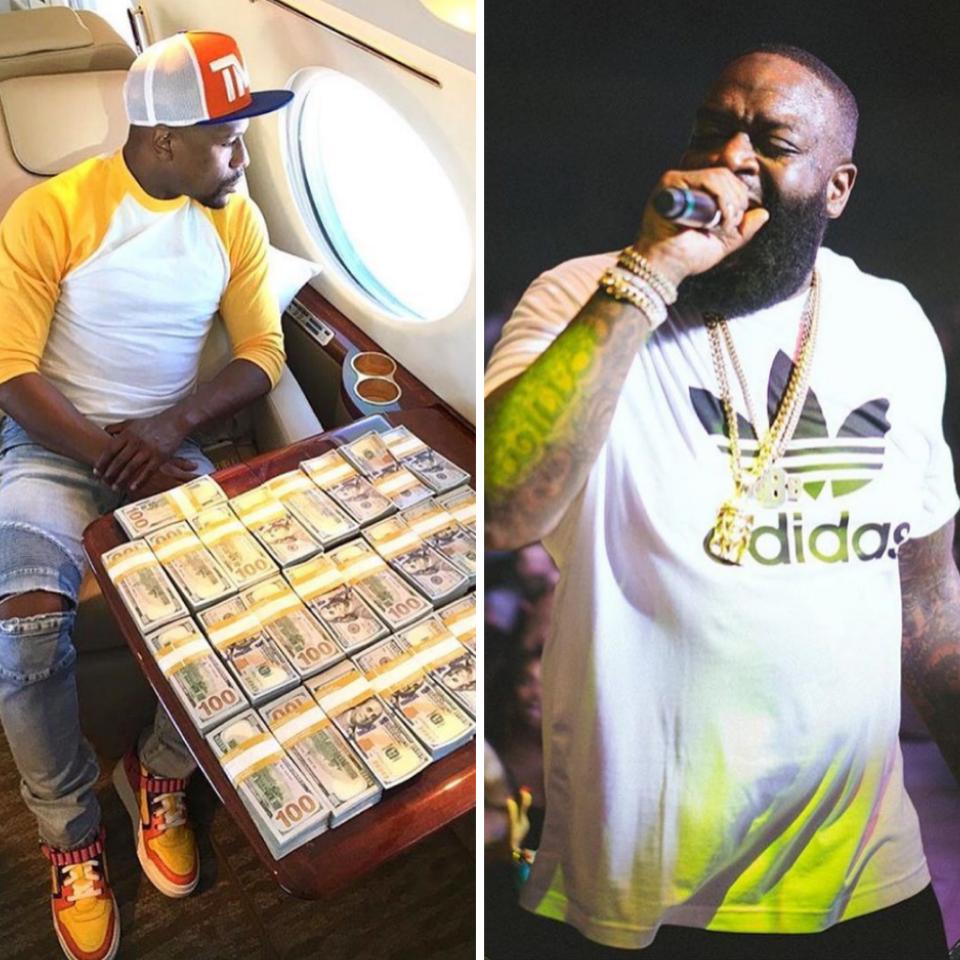 Rapper Rick Ross Has Told Floyd Mayweather How He Can Make $1 Billion
Rick Ross has told Floyd Mayweather how he can make $1 billion in a new video. Maybach Music Group's boss thinks the boxing champ could hit a billion by making promoters beg to have him return to the ring. Truthfully, the rapper is correct!
"You see I'm in the gym. One time for Money Mayweather. 50 and 0, congratulations, my brother. You know, um, that sh*t tickle me when they asked him will he fight again and he said, 'No,' and I agree with his answer because I feel like on some G-sh*t, being a boss, the only way you get them to give you a billion is if you tell them you'll never fight again. Congratulations in advance my brother.
There you have it! We always suspected that to be an ultimate money-making game plan.
Anyway, watch the video below.
https://www.instagram.com/p/BYaVCDuBzPG/
Click Amebo Book for more stuff.
Plot To Get Richer: Rick Ross Has Told Floyd Mayweather How He Can Make $1 Billion
Chike Ezegbu is a blogger with an Information Technology background. He is a prolific writer and is fearless in his approach to dishing out information while maintaining high professionalism. He is regarded as both a lover and a fighter.