Wedding Day Photos Of A Couple In A Convoy Of Keke Napeps Surfaces Online
A lot of Nigerians now choose to display their creativity on their wedding and as such, break tradition by ignoring flamboyant cars. These wedding day photos of a couple in a convoy of Keke Napeps is circulating across social media.
Facebook User, Sarah Sumo, shared the photos and wrote: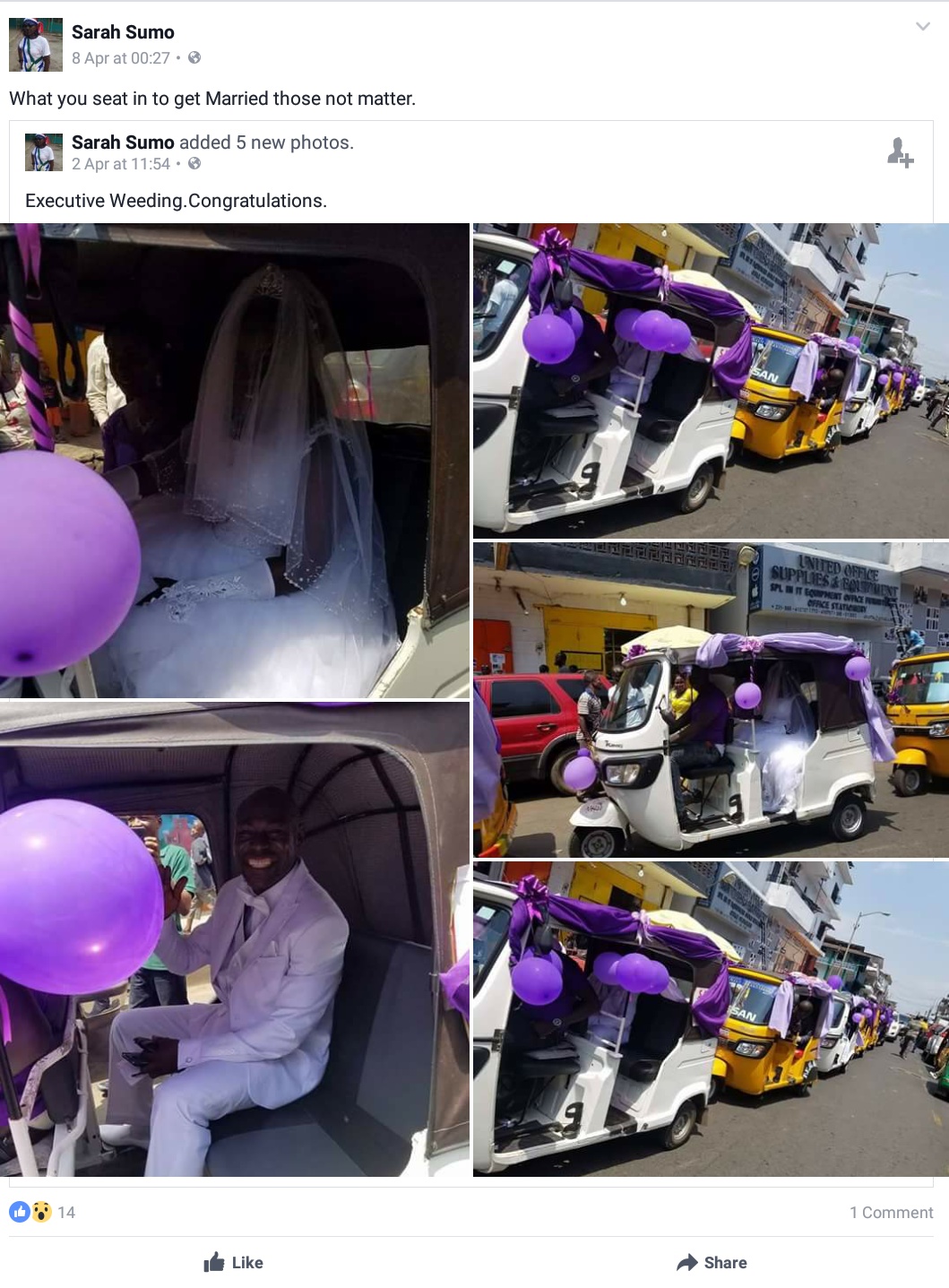 "Executive Weeding. Congratulations."
The couple are believed to be from Liberia.
Wow: Wedding Day Photos Of A Couple In A Convoy Of Keke Napeps