Tempted To Touch: Nicki Minaj Flaunts Curves In Sexy Pink Bondage Outfit
Nicki Minaj flaunts curves in sexy pink bondage outfit in her new Instagram posts. The 34-year-old singer wore a sexy bra with cutouts nearly down to her nipples and a high-waisted pink thong, all strung together with long belts. She paired it with racy lace-up thigh high boots that showed plenty of skin. She captioned: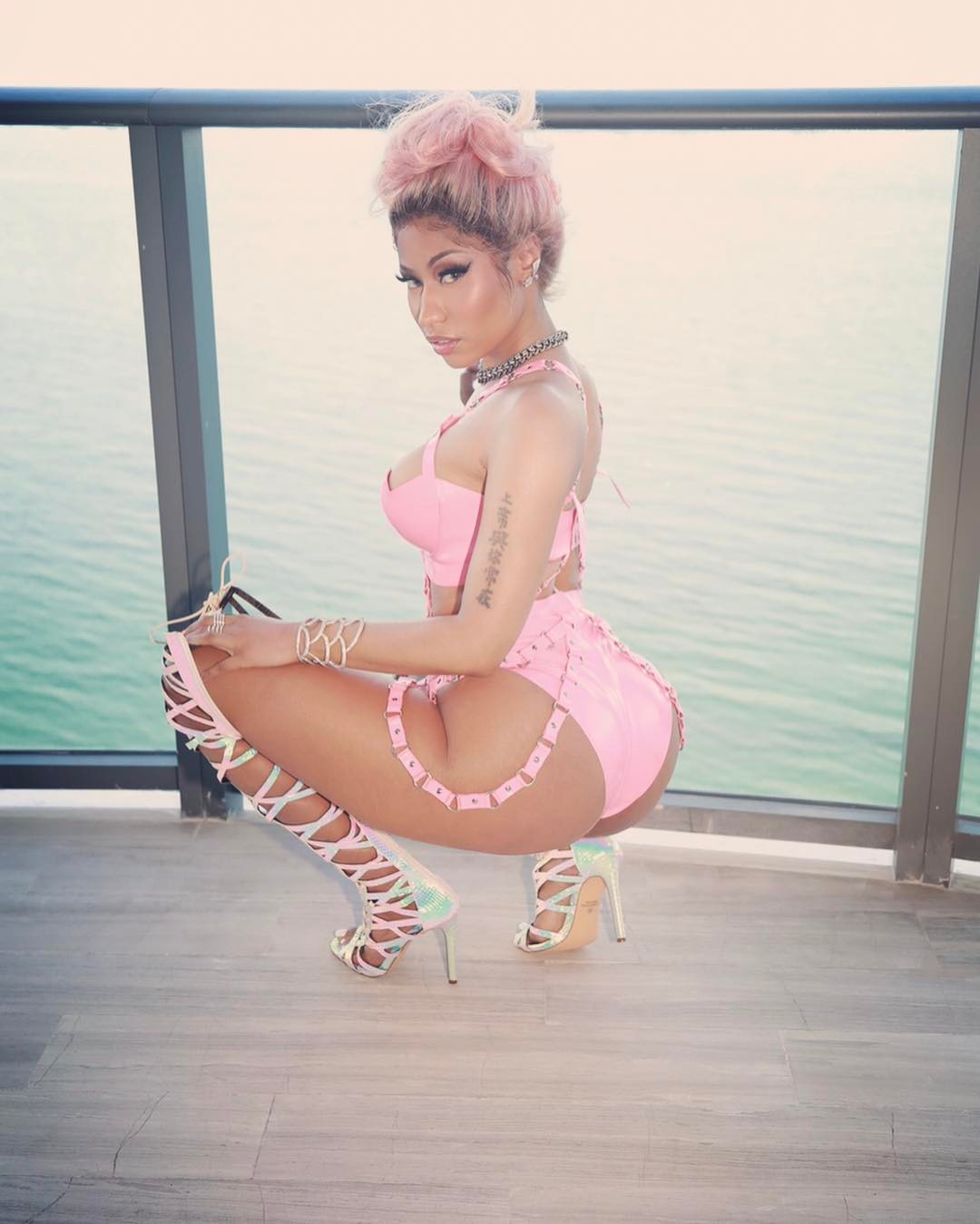 "Lil bad Trini bitch 👅".
Nicki Minaj captioned another photo:
"The other day. U asked me a question. The answer is yes 🎀".
https://www.instagram.com/p/BWvqIOMB009/
For more awesome stuff, click Amebo Book
Seductive: Nicki Minaj Sexy Pink Bondage Outfit