The Boss: Rick Ross In Hilarious Exchange With Twitter User After She Shared Post On Couple Having To Kill Their Horse After Rapper Sat And Broke Its Back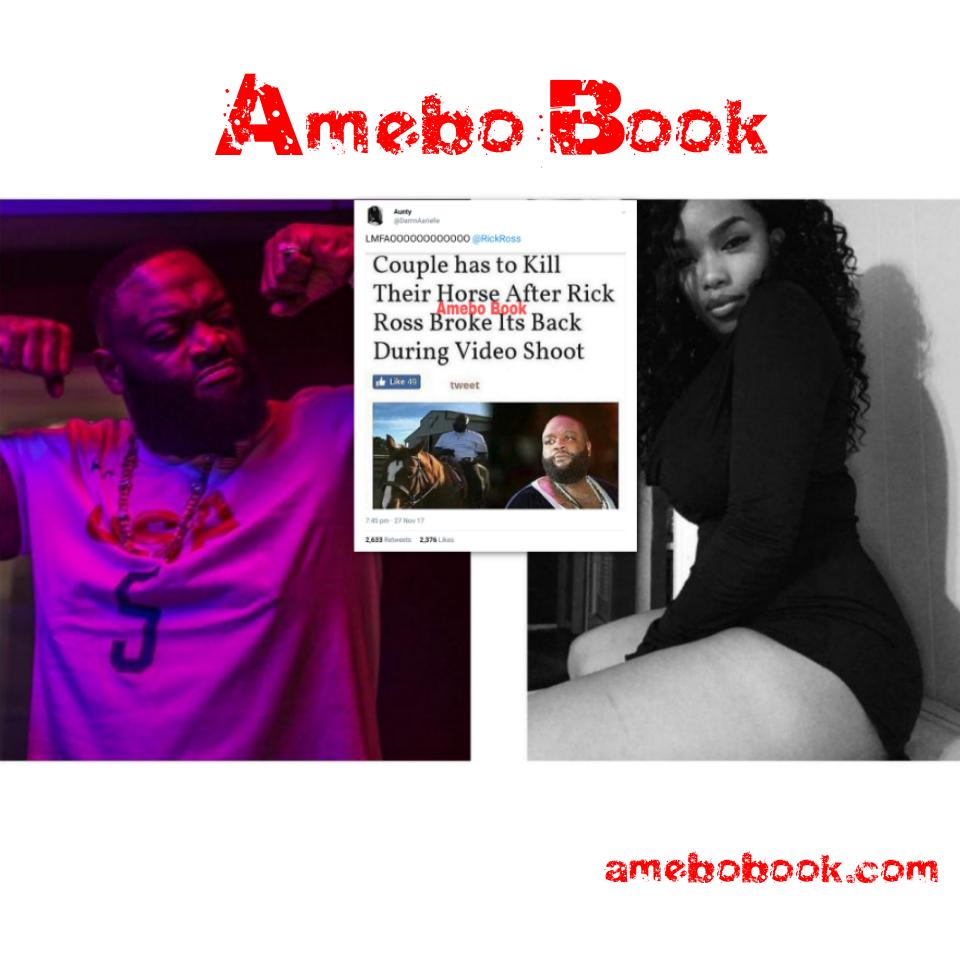 CHOI!!! Rick Ross In Hilarious Exchange With Twitter User After She Shared Post On Couple Having To Kill Their Horse After Rapper Sat And Broke Its Back
Rozay isn't the type to get dissed and keep quiet about it. Rick Ross was in a hilarious exchange with Twitter user, @DamnAarielle, after she shared a post on a couple having to kill their horse after the rapper sat and broke its back.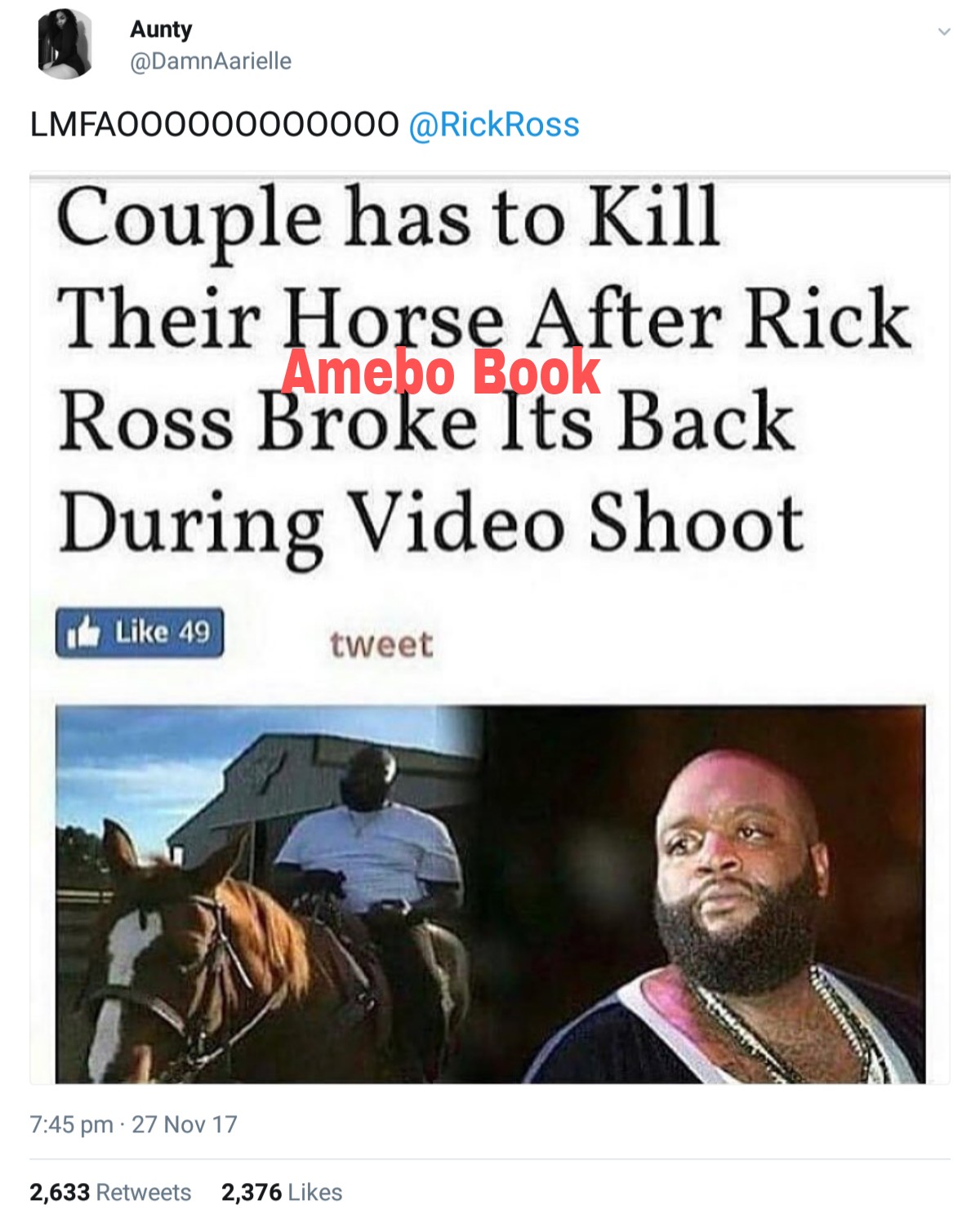 The gist was the rapper paid for the funeral of the Miami couple's horse after the horse which he rented for a video shoot, broke its back during an intense scene of the rapper getting on, and off the horse.
Anyway, continue reading the exchange between Rick Ross and the Twitter user below.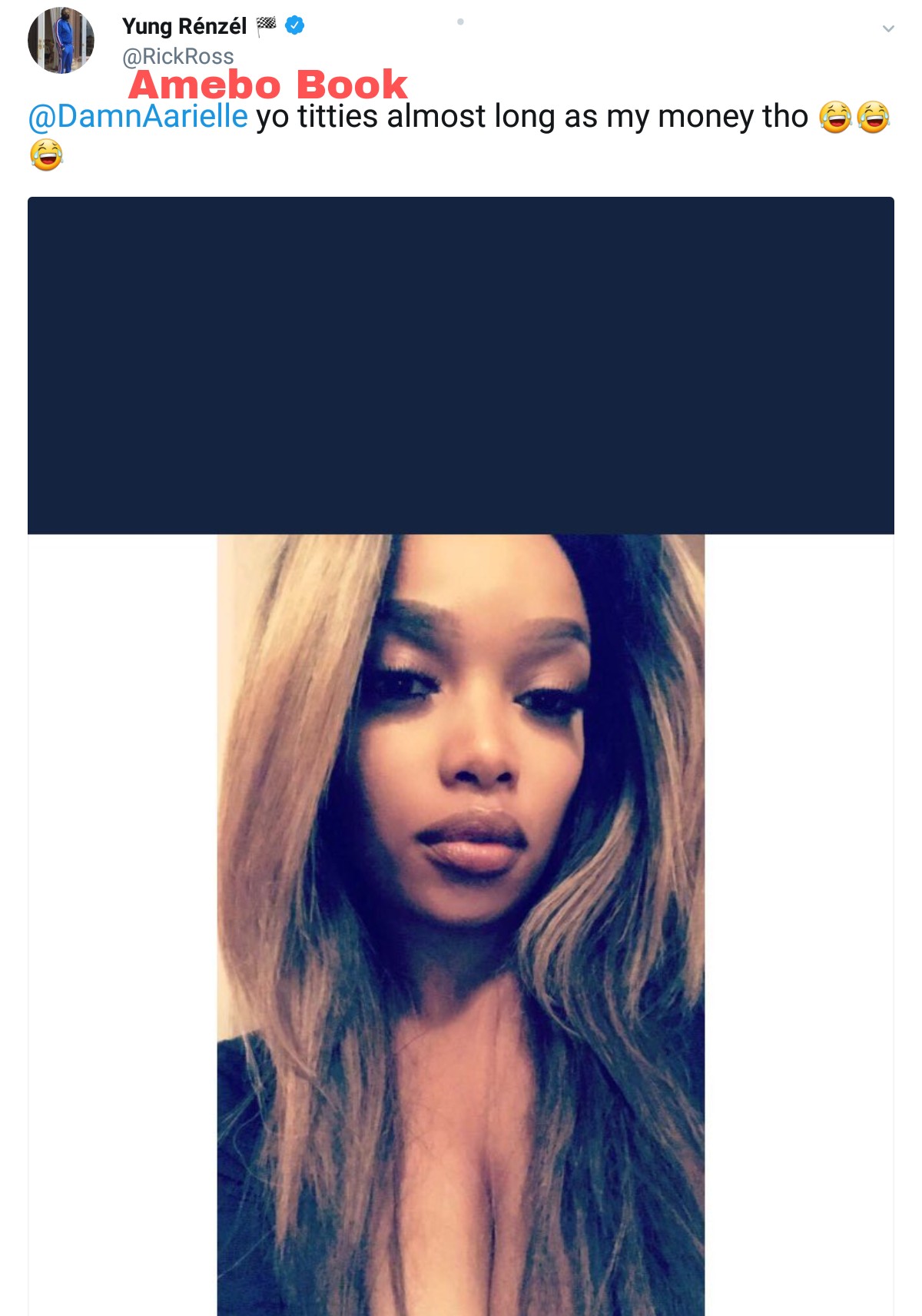 Click Amebo Book for more stuff.
Oh Well! Rick Ross In Hilarious Exchange With Twitter User After She Shared Post On Couple Having To Kill Their Horse After Rapper Sat And Broke Its Back
Chike Ezegbu is a blogger with an Information Technology background. He is a prolific writer and is fearless in his approach to dishing out information while maintaining high professionalism. He is regarded as both a lover and a fighter.