"My Life Has Been Rather One Heck Of An Amusement Park" — Tonto Dikeh Says As She Celebrates Birthday
Finally, her special day is here and the countdown over. Tonto Dikeh celebrates her birthday today! The Nollywood actress has already taken to Instagram to share some really stunning pictures with her 3.1m followers.
While wishing herself happy birthday, Tonto Dikeh wrote;
"Happy birthday to me!
They say 'Life opens up many unexpected changes, beautiful possibilities and even some disastrous heartbreak. That's how life is – it's spontaneous, amazing, painful and yet, undeniably fulfilling'. People usually compare their life to that of a roller coaster. Spinning them round and round with unexpected twists and turns. I realised my life has been somewhat different. I would say my life has been rather one heck of an Amusement park that harbours many rollercoasters. For many years I had been jumping from one ride to the other in search of fulfilment to a void I felt Was empty. No matter the next ride I got in, it would take me to the same destination. A disappointing end to an exhilarating journey. This was the repetitive manner in which I lived my life. Little did I know that a higher being had higher plans for me. Little did I know that the Angels where looking down in heavy anticipation. Waiting for instructions from the Father to intercept my case.
You see life is like an unending school. Those who refuse to learn will never progress to a higher level. As I clock another year in the university of life I can confidently say that I am progressing to the next level. I have learnt so much in the class of Giving, Love, understanding and spirituality.
I want to thank God for the gift of life. There is nothing more precious."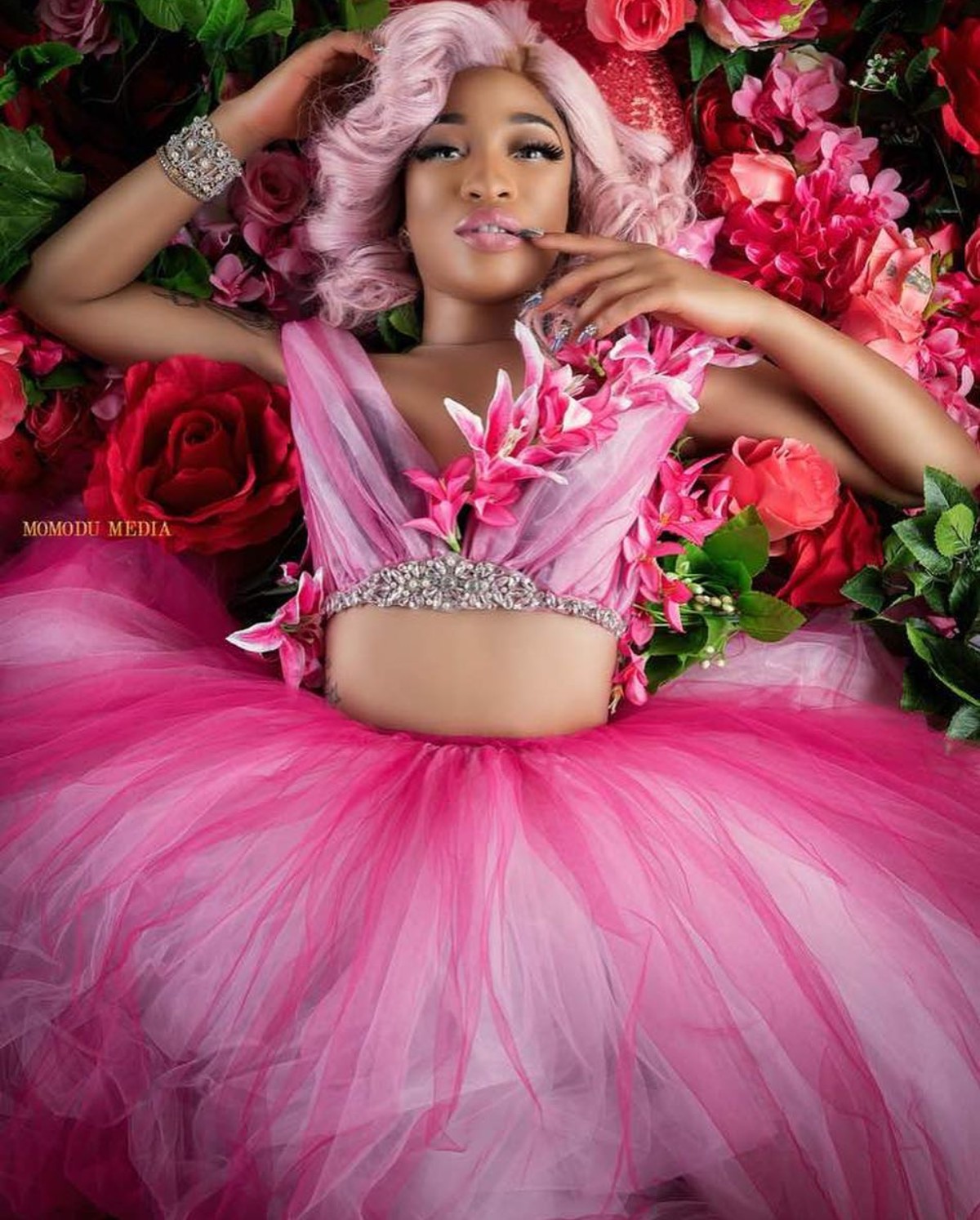 As part of celebrations to mark her birthday, Tonto Dikeh will visit Gwoza & Bama IDP Camps, Abuja. She will support them with relief materials, basic necessities, food and lots of gifts. The actress will embark on this charitable act via The Tonto Dikeh Foundation.
Click Amebo Book for more stuff.
Nollywood Star Tonto Dikeh Celebrates Birthday, Says "My Life Has Been Rather One Heck Of An Amusement Park"