Williams Uchemba Puts Plantain Hawker Who Slept By The Roadside On Scholarship
Williams Uchemba has made concrete efforts to reunite the plantain hawker who slept by the roadside, with his family in Akwa Ibom state. His goodwill didn't end there. The former Nollywood child actor promised to put Joseph, 10, on full scholarship. It's understood the youngster hadn't even eaten in three days.
Uchemba had earlier raised alarm after he came across an online publication showing Joseph sleeping on the road with his plantain by his side. He wrote:
"Can someone please help me get to this child or his parents..I need a number or something…please.. whoever just took this picture should help me go back there..he is not suppose to be on the street".
Few hours later, Williams Uchemba received news that the boy had been found. He announced this on his Instagram page. He wrote:
"So I had a video chat with Joseph, he is 10 years old and his from akwa Ibom state. He told me that he is living with a woman that took him from his parents in the village and promised that she will send him to school in Lagos because his parents couldn't afford to train him, but when he got to Lagos instead of school the lady put him on the street to sell things and bring money back to her. I have tried to talk with the lady to have a better understanding of the situation but she doesn't want to talk instead she said we can take the boy.I have spoken with Joseph and he said he wants to go back home and go to school because his parents who he hasn't seen or spoken to doesn't know that he is hawking in Lagos , and yes he hasn't eaten in 3 days.. Anyway I want to clean him up today and put him on the flight today to akwa Ibom with some people, know what the parents needs and put him on Scholarship with the help of God.He has a bright future( I can tell) and if not for anything kids his age are not suppose to be on the street but in school..he is one out of many and I can't take all off the road alone so I urge you to help the ones you can when you see them".
See posts below.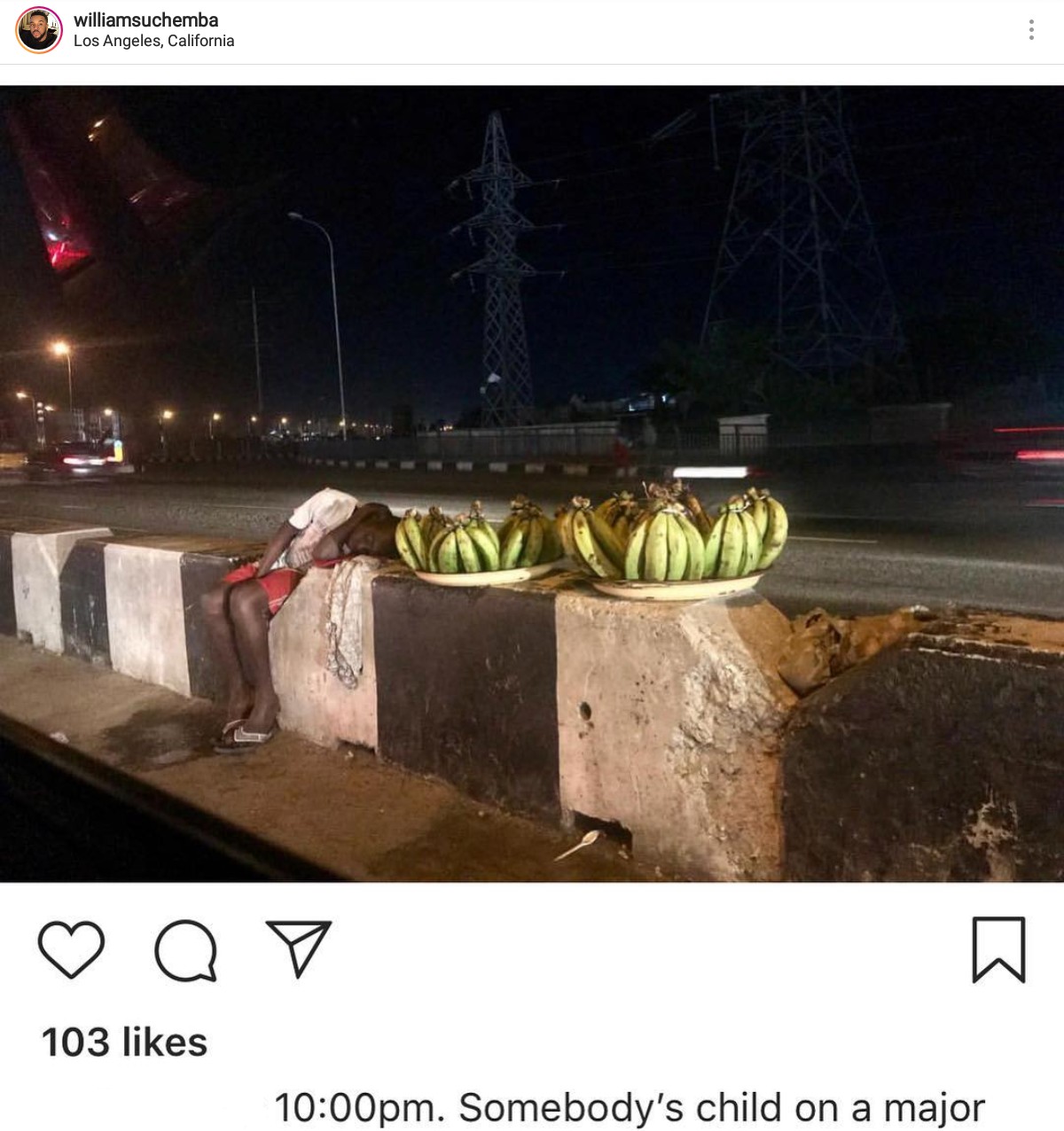 Click Amebo Book for more stuff.
Good News! Williams Uchemba Puts Plantain Hawker Who Slept By The Roadside On Scholarship