Yoruba Movie Actress, Victoria Kolawole Cries Out After Her Money Finishes Due To Lockdown, Says Don Jazzy Is Her Boyfriend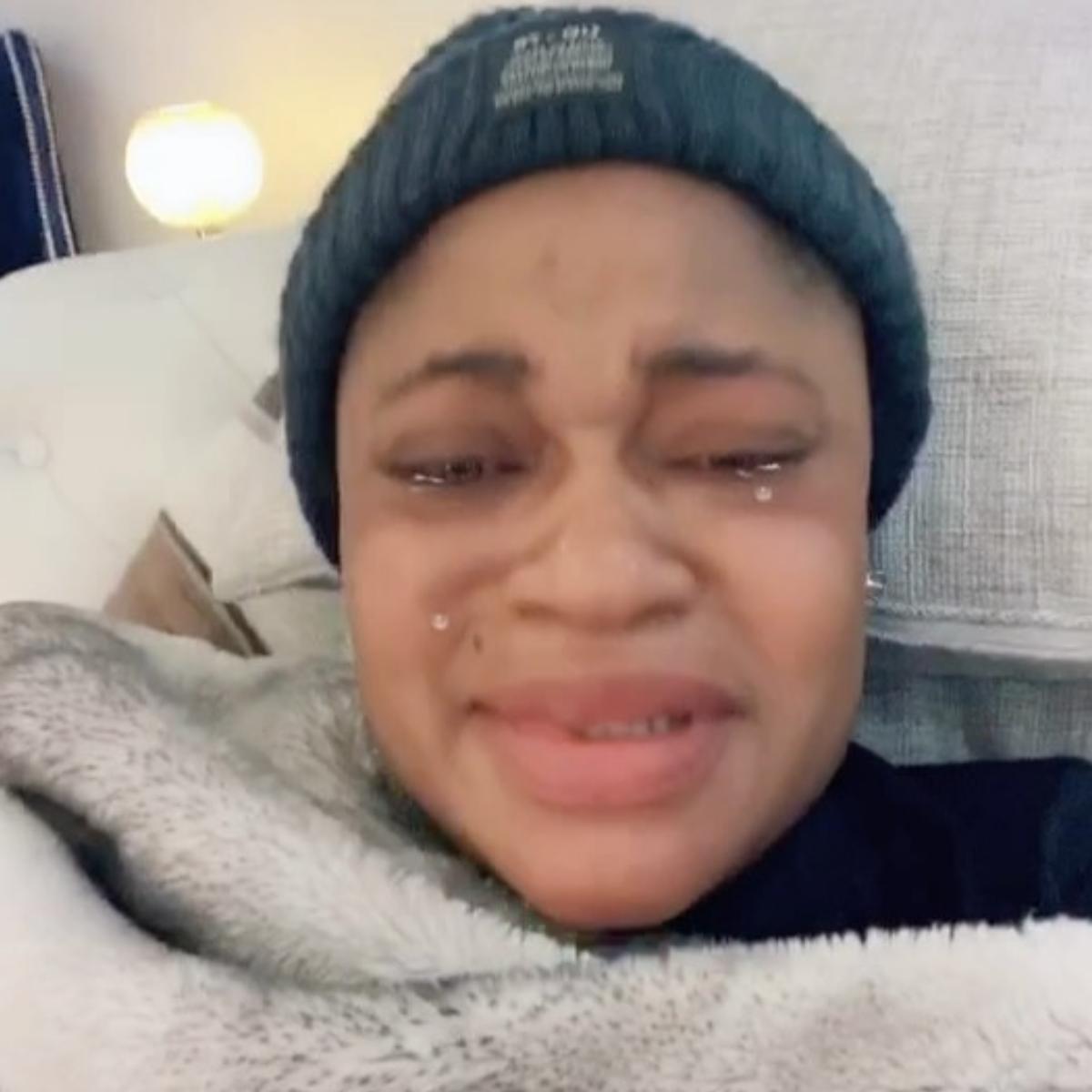 Victoria Kolawole Cries After Money Finishes Due To Lockdown
Victoria Kolawole has resorted to online begging after claiming that her money is finished. The actress who is trying to make a name for herself in Yoruba movies, dropped her genuine bank account details (Amebo Book confirmed this) while pleading for giveaway. She wrote;
"Pls who go do giveaway for me 😭
Am not ok o 😭
Money don finish 😭
Help a sis 2082696489 Victoria kolawole zenith bank🙏" 
However, not many took her serious so she reacted in the comment section of her own post.
"You people are not taken me serious abi 😭 you better start tagging people dat can give me money or else will not stop crying @donjazzy @mcgalaxymcg @officialpasuma".
If you recall, the actress was ripped apart in the comment section of a video post she shared a week ago. She was seen sharing a box of indomie noodles to a large crowd that had gathered around her.
Meanwhile, Victoria says Don Jazzy is her boyfriend or is she still scheming on the record producer to do some giveaway for her? LOL!
View this post on Instagram
Click Amebo Book for all the latest entertainment news headlines today!
Tik Tok Challenge: Victoria Kolawole Says Don Jazzy Her Boyfriend
Chike Ezegbu is a blogger with an Information Technology background. He is a prolific writer and is fearless in his approach to dishing out information while maintaining high professionalism. He is regarded as both a lover and a fighter.