Like you already know by now, Real Madrid forward, Cristiano Ronaldo is really vain and doesn't hesitate to display it in his social media posts of himself. He posted a really egotistical picture of himself on Instagram and Twitter rocking a rather extravagant coat but with nothing underneath. Judging from the caption, he loved the photo:
However, this prompted Stoke striker, Peter Crouch to respond as he took to Twitter feeling he could pull off the Cristiano pose better. Crouch then decides to put it to a vote and asked his followers to to share his post.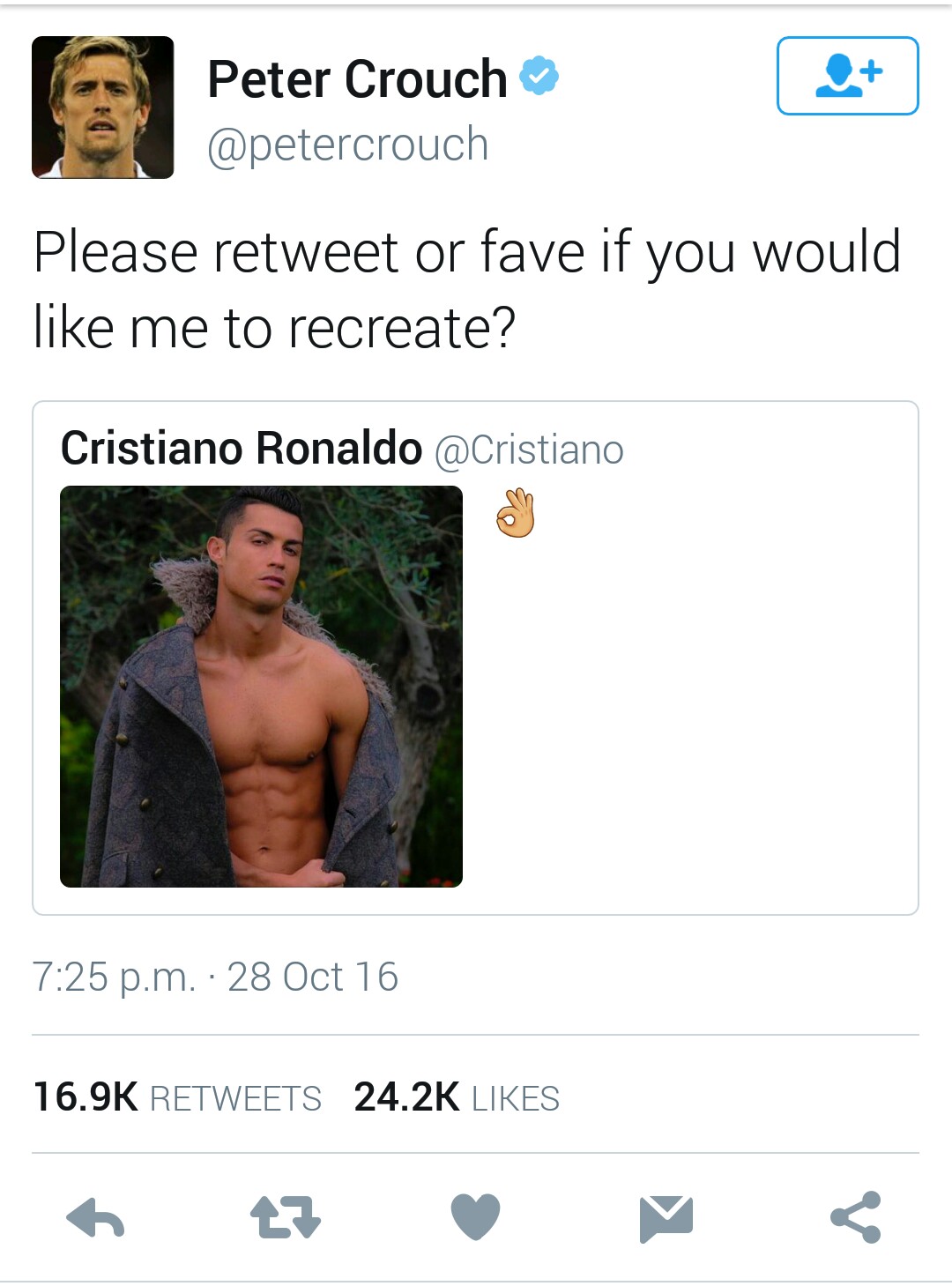 Others to have mocked Cristiano Ronaldo over this photo are Carlon Cole and even Bayern Munich's US account responded with a GIF showing Javi Martinez sipping his drink with a smirk on his face.
Amebo Book readers, do you think all these criticism over Cristiano Ronaldo's social media photos are just belly ache?