Talented Actress Angela Okorie Replies Commenter Who Questioned Her For Wearing The Same Shoes In Her Photos
Things are really happening oh! Angela Okorie replies commenter who questioned her for wearing the same shoes in her photos isn't really what you'll expect to read. The Nollywood actress is flamboyant and doesn't hesitate to show it in her outfits, cars and even exotic trips around the world. You may even have expected the actress to respond aggressively but she did like a true boss.
Even though the commenter later tried to play it down by apologizing and saying she only want the 'queen' to notice and speak to her, it was quite an observation. Not that it concerns anybody.
Read what went down between Angela Okorie and commenter who questioned her for rocking the same shoes.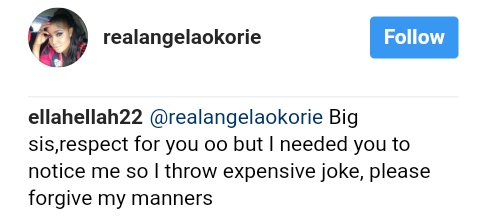 Click Amebo Book for more stuff.
Angela Okorie Replies Commenter Who Questioned Her For Wearing The Same Shoe In Her Photos Like A True Boss