Slay On: Amber Rose At 2017 MTV Movie & TV Awards
The 33-year-old model rocked a fiery red ensemble that put her curvaceous body on full display. Amber Rose at 2017 MTV Movie & TV Awards, The Shrine Auditorium on May 7, 2017 in Los Angeles, California, was a delight to behold for her fans. She rocked a super-low-cut bra-style crop top and a billowing red skirt that showed a lot of leg. This time around, she made do with her natural hair while keeping her accessories simple, opting for some hoop earrings and glittering rings.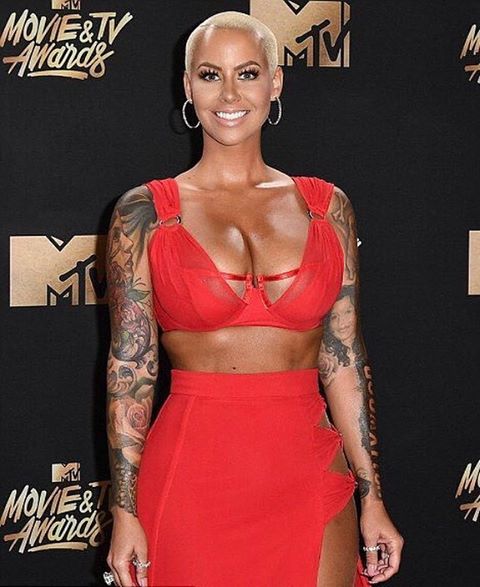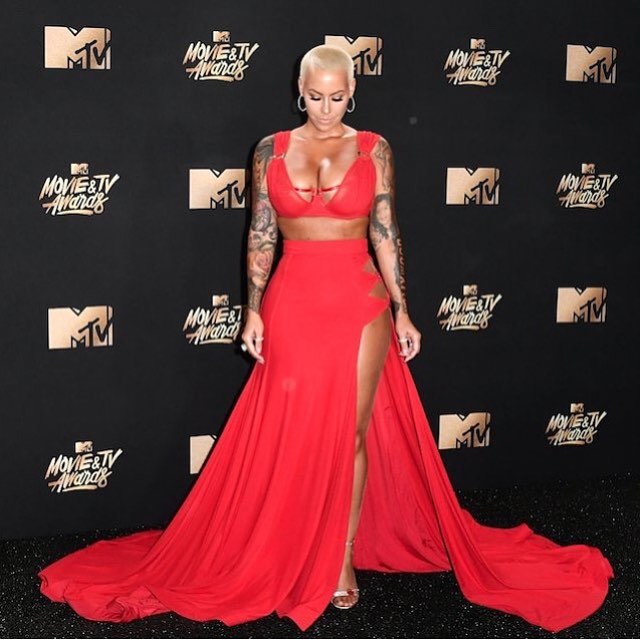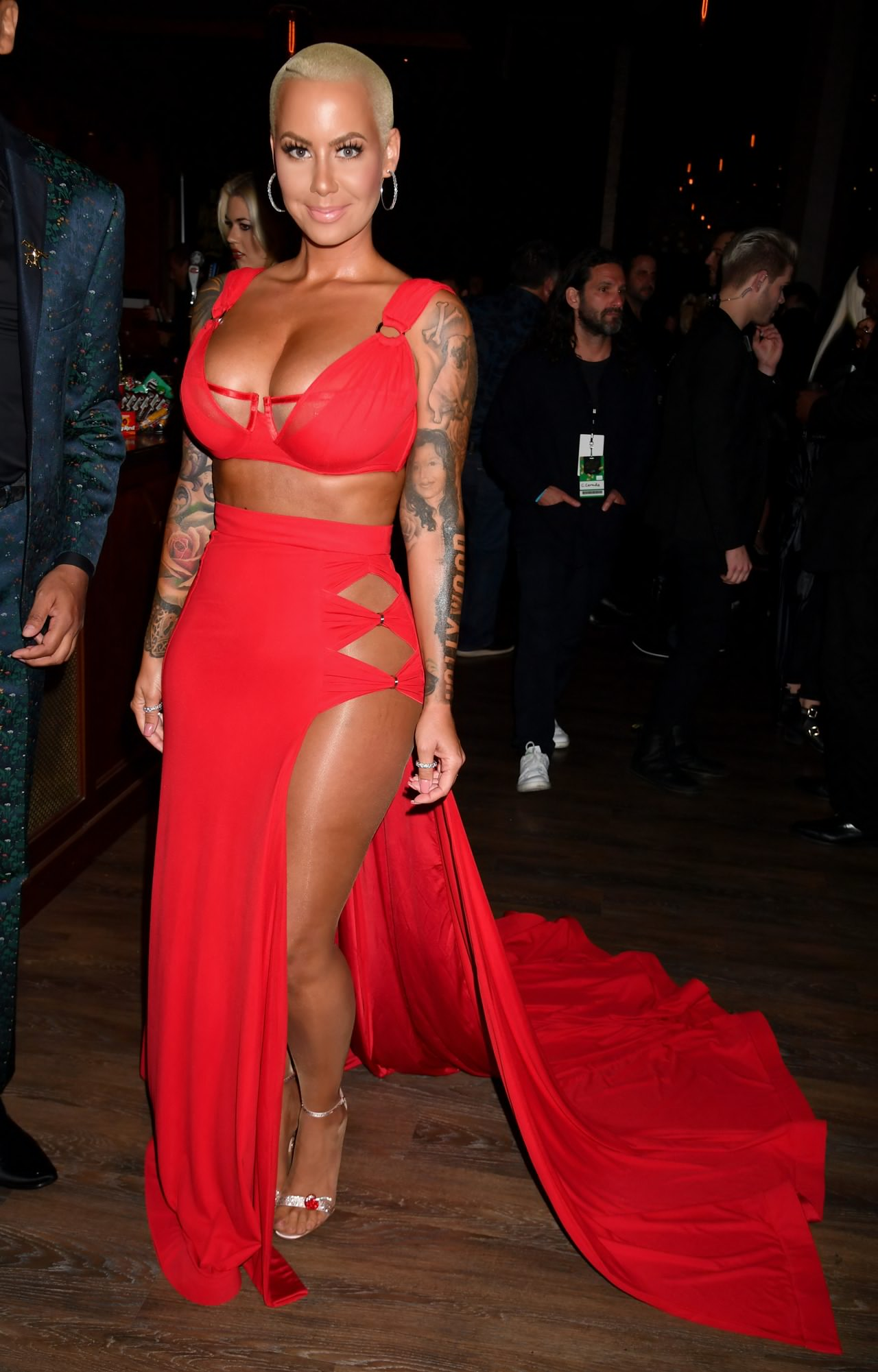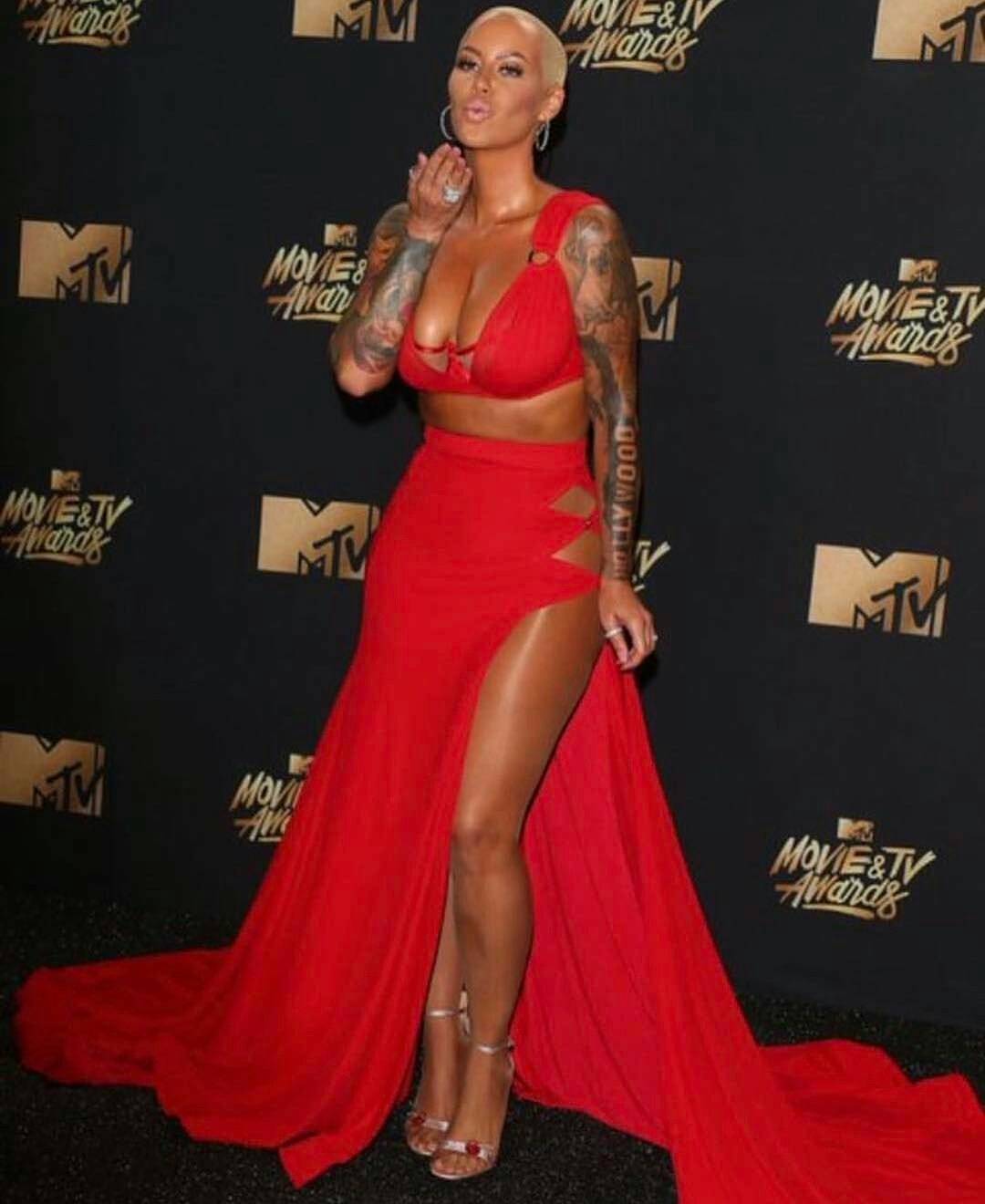 Amber Rose completed her ensemble with a pair of sparkling silver heels with a bejeweled cherry embellishment.
Amber Rose At 2017 MTV Movie & TV Awards — Red Hot Model