Former Vice President, Alhaji Atiku Abubakar, showed his dance moves today at the inauguration of the American University of Nigeria Law school. He displayed his 'dab' dance step and it was a beauty to behold.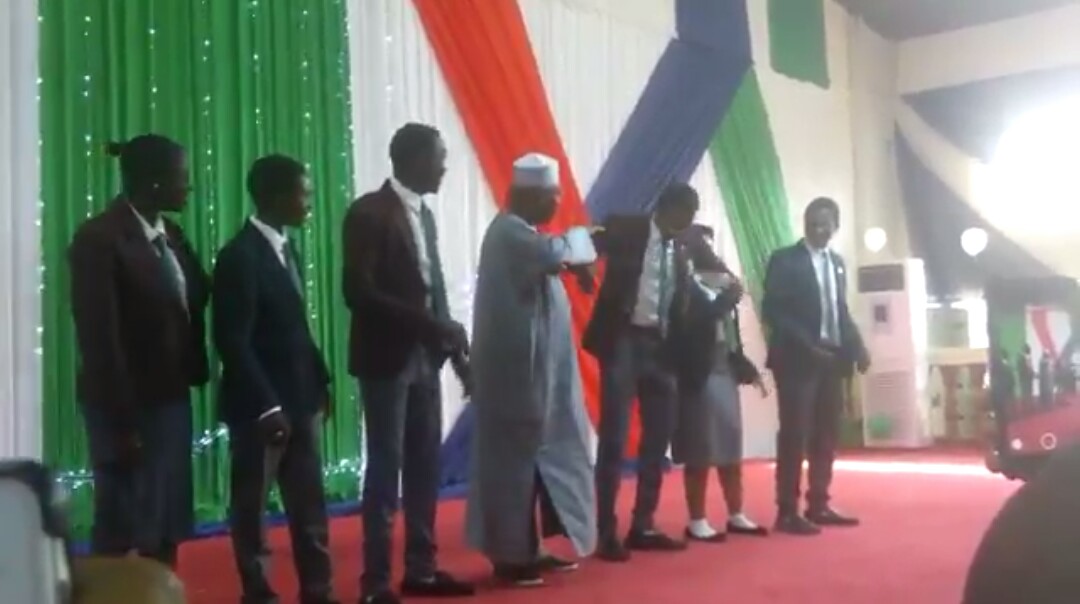 The 'dab' dance step is a popular way of dancing amongst Nigerian youths.
Watch former V.P. Atiku Abubakar showcase his 'dab' moves below which he took to Twitter to share.
Earlier today, I also learned to do this dance they called dab pic.twitter.com/G7wDLoQ3IJ

— Atiku Abubakar (@atiku) November 17, 2016