A hacker took over Blac Chyna's Instagram account yesterday and posted some messages which were supposed to have been between Chyna and BFF Treasure in which she disses Rob Kardashian. There were also messages involving Jaden Smith, Young Thug And Shady Convos with Her Attorney. In one of the messages, she appeared to have given her fiance a year to shape up or she would consider beating him like she did Tyga to get him to man up.
'He's lazy, fat, insecure,' Chyna wrote.
'Imma give rob 1 year to get it together or I'm gone,' she adds.
Her buddy then advises her to 'just stack ur money' and that 'Kris will make sure y'all stable always.'
The pair then chat about what Blac Chyna was going to do to get Rob 'in line.'
'I don't wanna treat him like Tyga but I will,' the former exotic dancer texts. 'Imma slap the s*** outta him.'
Also, the messages appeared as though Chyna had 'left Rob' and 'taken the baby' with her.
However, Blac Chyna, 28, claims it wasn't her who wrote those things and disclosed that she had set up a new account. She explained:
'Just to let you all know that's not me on my IG page,' she explained in a video she shared after a series of messages claiming she had been cheating on Rob were posted on her original account.
'That's somebody that hacked me And somebody's really, really, really, really, really mad'.
Chyna then attempted to provoke the hacker in a bid to get a reaction.
'LOL post it all!!! Do it now!!! Don't keep the people waiting :)'
There were screen grabbed messages allegedly showing text messages between Rob Kardashian's fiance and her BFF Treasure.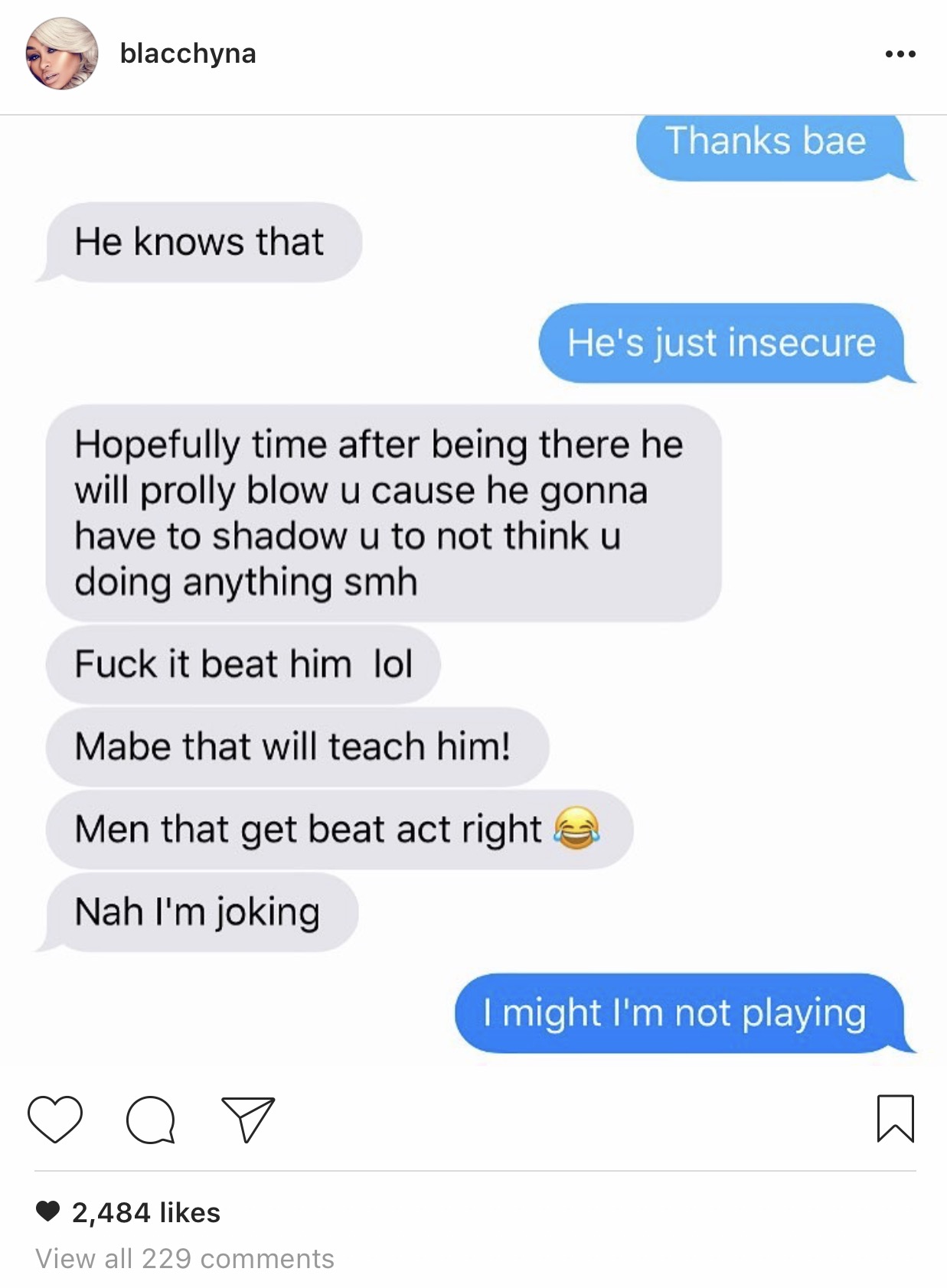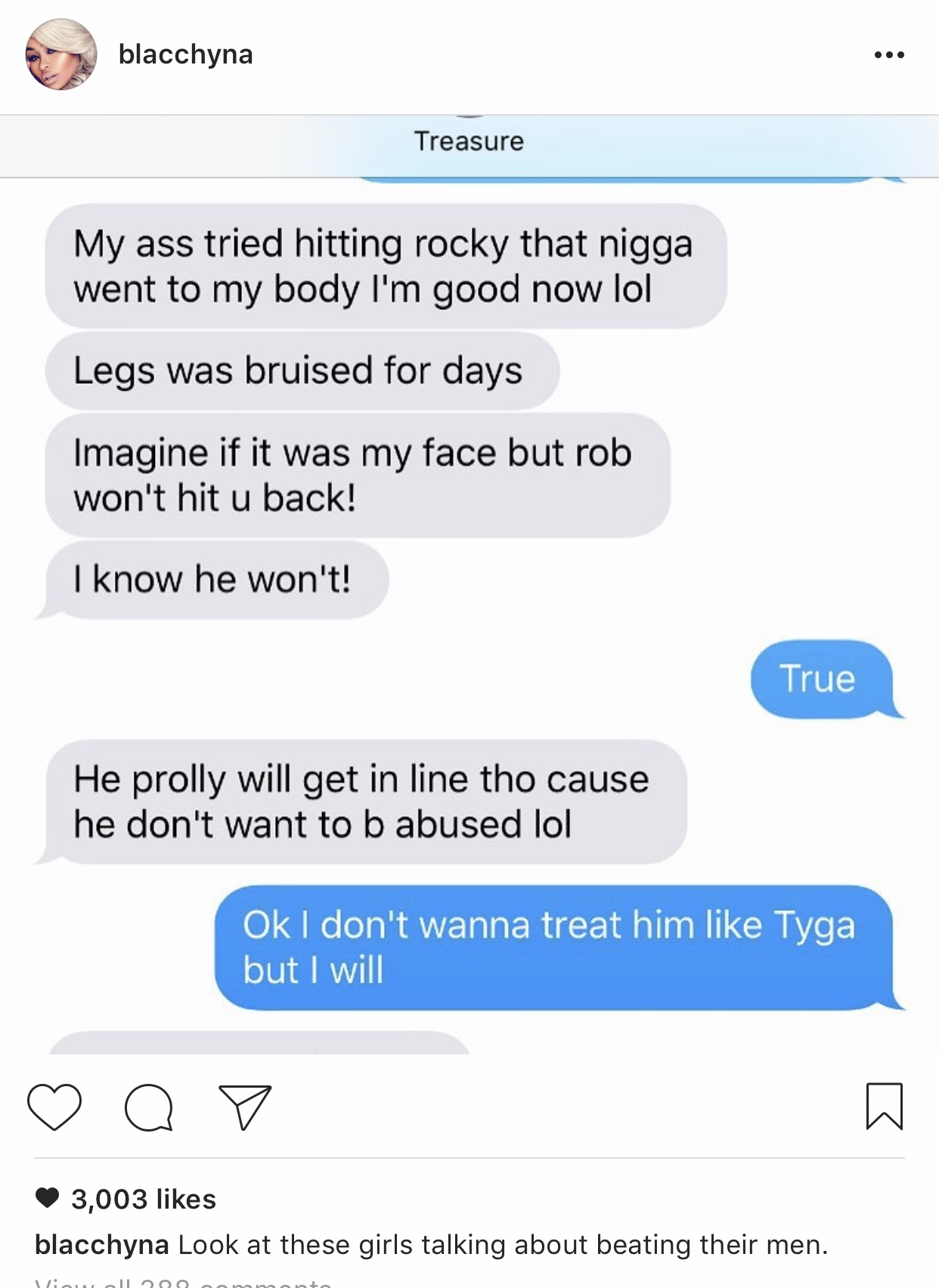 Rob Kardashian reacts:
"Sorry to be so open but I'm not feeling so good after seeing @blacchyna messages about me and what her plans were. I have never been this heartbroken in my life. I don't mind being so open or if anyone thinks I'm being weak but I don't play when it comes to Family and Chyna was my Family and thought we were getting married. I treated her as a Queen. My baby girl is 1 month old and Chyna took her and left this beautiful home that I just bought for us. Right before Christmas. Someone I have given my all too. I Loved every inch of that woman and loved everything that came with her. I truly loved Angela. I gave everything I owned for her. Didn't know I was just part of her plan. I really believed she was in love with me the way that I was with her and I am so hurt and never felt this before. It's different when you have a kid with someone. And after reading Chyna's messages to her best friend she was going to drop me after a year. She didn't even make it to that. I am so broken. This is a woman I fought my entire family for. I was in love with this woman to the fullest and I was none of that to her. Go to my snap—–> @robphuckedme".