Desperate Measures: Bobrisky Shared His Butt Naked Photo While Advertising His Bleaching Cream
Taking to his social media page, Bobrisky shared his butt naked photo in a bid to boost the advertising of his bleaching cream. In the now deleted post, the Nigerian male Barbie promised subscribers of his premium Snapchat account that they would "see d full nude pic". He wrote: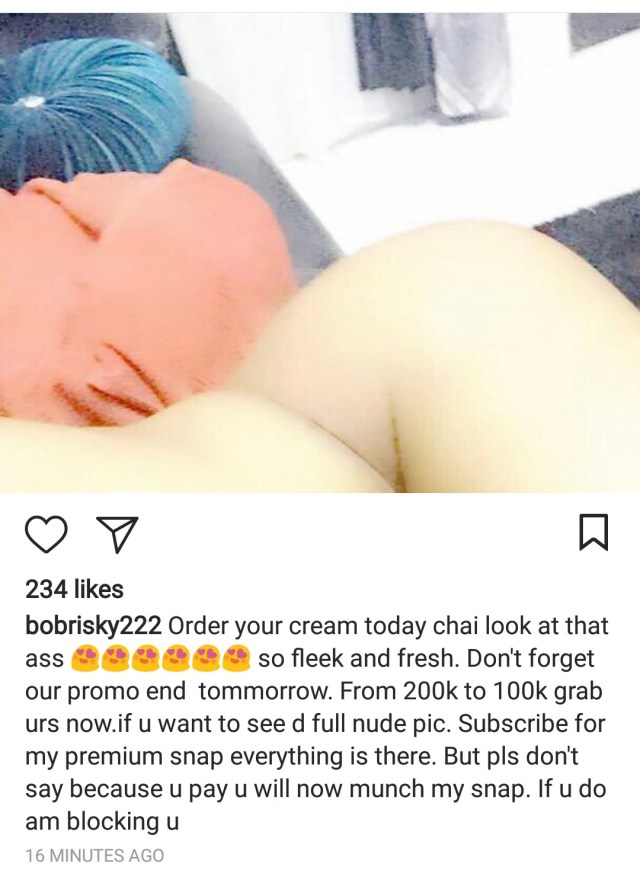 "Order your cream today chai look at that ass 😍😍😍😍😍😍 so fleek and fresh. Don't forget our promo end tommorrow. From 200k to 100k grab urs now.if u want to see d full nude pic. Subscribe for my premium snap everything is there. But pls don't say because u pay u will now munch my snap. If u do am blocking u".
Click Amebo Book for more stuff
Crossdresser Bobrisky Shared His Butt Naked Photo While Advertising His Bleaching Cream