Meet Dulha Singh The 8-Year-Old Boy With Hairy Tail Who Is Worshipped As A God In India
We have seen people born with unbelievable bodies. Some are really strange as they feature unusual parts not associated with human beings. You are about to meet Dulha Singh, the 8-year-old boy with hairy tail who is worshipped as a god in India. He was born with a patch of hair on his lower back which has made locals believe Dulha is an incarnation of Hanuman – a monkey-like God. He lives with his uncle Sahib Singh and aunt Majeer Kaur in Amritsar, Punjab.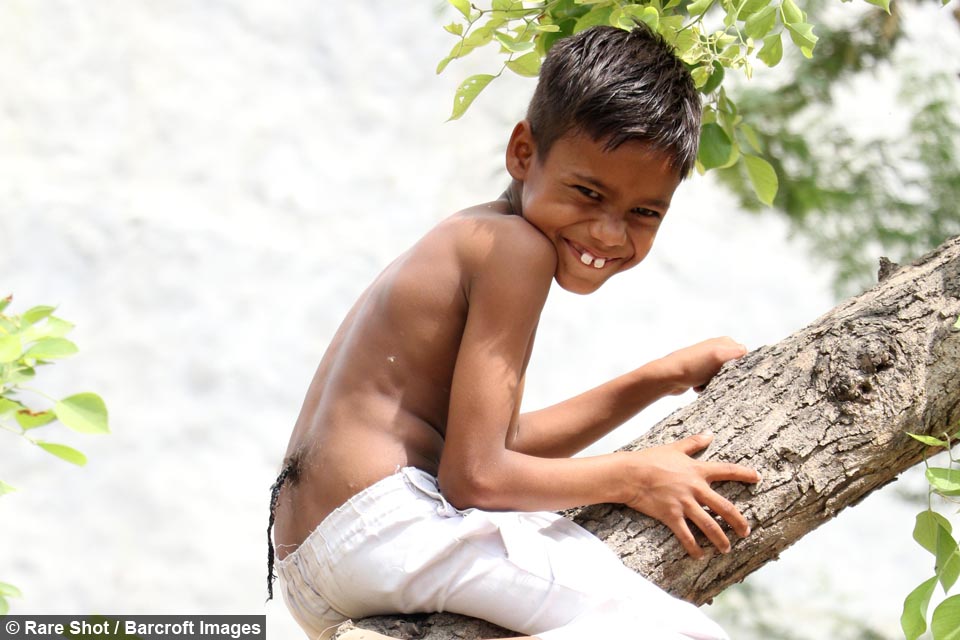 According to his uncle Sahib, "His mother once decided to cut the tail but she died before doing so. Since then I am taking care of Dulha and we decided not to cut the tail."
Dulha Singh's family believe that cutting off his tail might bring them a bad omen. It's understood that people from surrounding villages flock to see and pray before Dulha, who they believe to be an incarnation of Lord Hanuman – the monkey god. His aunt Manjeer Kaur said: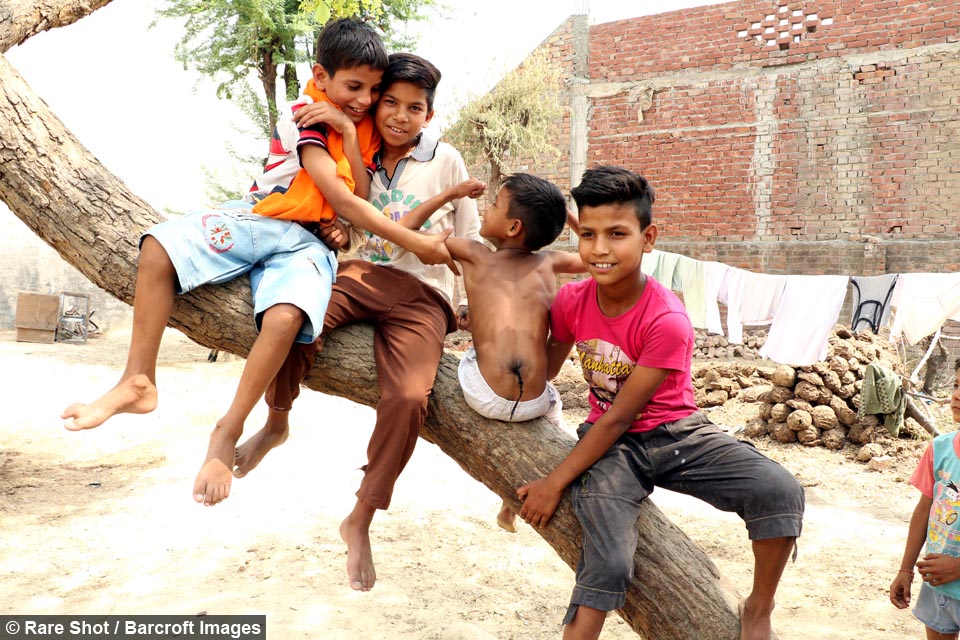 "People come to see him everyday. They believe he is like Hanuman Ji.
"When Dulha was living with his mum, people used to travel hundreds of miles to to seek blessings by touching his tail."
Even Dulha himself believes his hairy tail is a gift from God. He said:
"People come to see me everyday. They want my blessings. I don't know the reason but they think I am like Hanuman Ji.
"I think removing the tail won't do good to me and my family. It's a God gift and I won't remove it. I don't mind the tail.
"I don't feel bad about having a tail. If it's from God, let it be there. People respect me for having a tail."
Despite being looked upon as incarnation of Hanuman, alongside the fame he has, Dulha still gets bullied by children at the village who call him names. He said:
"Some kids used to make fun of my tail. They are not my friends and do not tease me anymore."
Dulha is also reported to love climbing trees and this is seen villagers as further proof of him being a God. His uncle Sahib Singh said:
"People is this village believe that Dulha has some healing powers and he can cure people.
"We can't stop people coming to out house. We had asked them to come and see Dulha and not worship him. But people don't listen to us. They do what they feel is right."
https://youtu.be/1zUTGVxCRRo
Photos/Video: Barcrofttv