Flashy: Check Out Meghan Markle's Ring After Engagement To Prince Harry At Kensington Palace
You are about to see Meghan Markle's ring after her engagement to Prince Harry which was taken only hours after their betrothal was announced. The pair appeared at The Sunken Garden at Kensington Palace this afternoon, November 27. It's understood that Prince Harry had sought permission from the Queen after proposing to Meghan.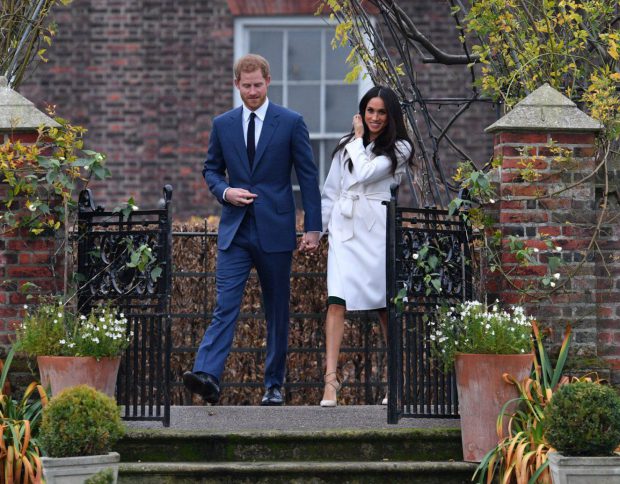 According to Prince Harry, he was 'thrilled, over the moon' adding: 'Very glad it's not raining as well.' On her part, Ms Markle said she was 'so very happy, thank you' to be engaged to Harry.
The classy yellow gold ring was designed by Prince Harry himself. It features a central stone from Botswana and two diamonds from Diana's collection. It's gathered Cleave and Company, Court Jewellers and Medallists to Her Majesty The Queen, also helped in creating the jewellery.
Clarence House has confirmed their engagement.
Click Amebo Book for more stuff.
Classy: Meghan Markle's Ring After Engagement To Prince Harry