"My Guy U Be Goal Keeper OOO U Can't Play Nor Run..U Go Wond Na" — Shatta Wale Disses Stonebwoy, Fans React But We Think They Want To Be Friends But Don't Know How To Go About It
Ghanaian Dancehall Supremacy Tussle: "My Guy U Be Goal Keeper OOO U Can't Play Nor Run..U Go Wond Na" — Shatta Wale Disses Stonebwoy
It's no longer news that there's still an ongoing battle over who becomes Ghana's undisputed king of dancehall. Shatta Wale has dragged Stonebwoy to football skills in a renewed effort to see him off. While dissing the BHIM star on Twitter, Wale fired shots saying:
"But chale come to think of it ..Did BHIM referred to me as a number 11 player ,my guy u be goal keeper ooo u can't play nor run..u go wond na .. I play 8 ask asamoah ur prince of goals the guy weh u yawa like that after helping u..ask am !!!!"
Fans were quick to react after Wale's latest shade.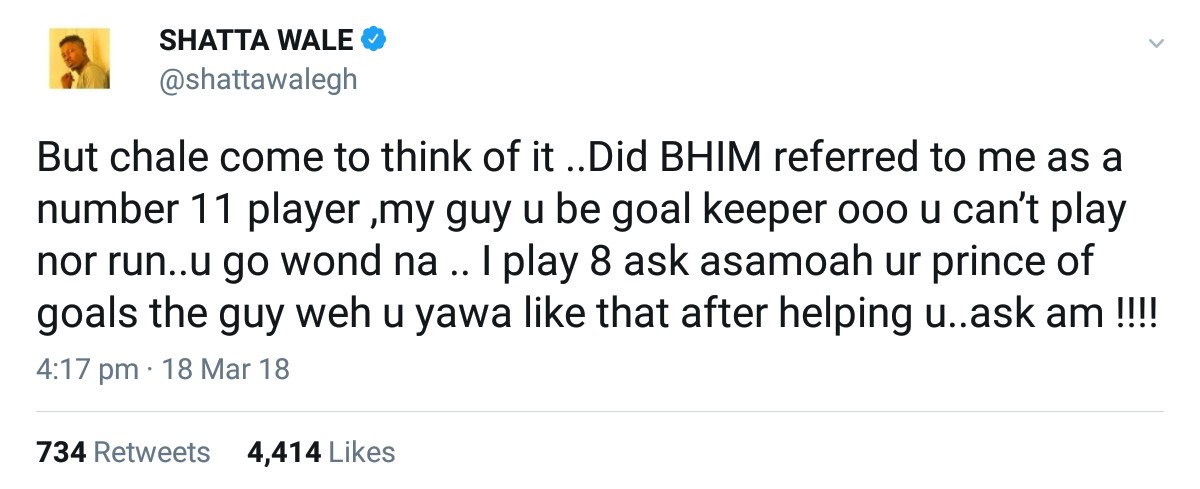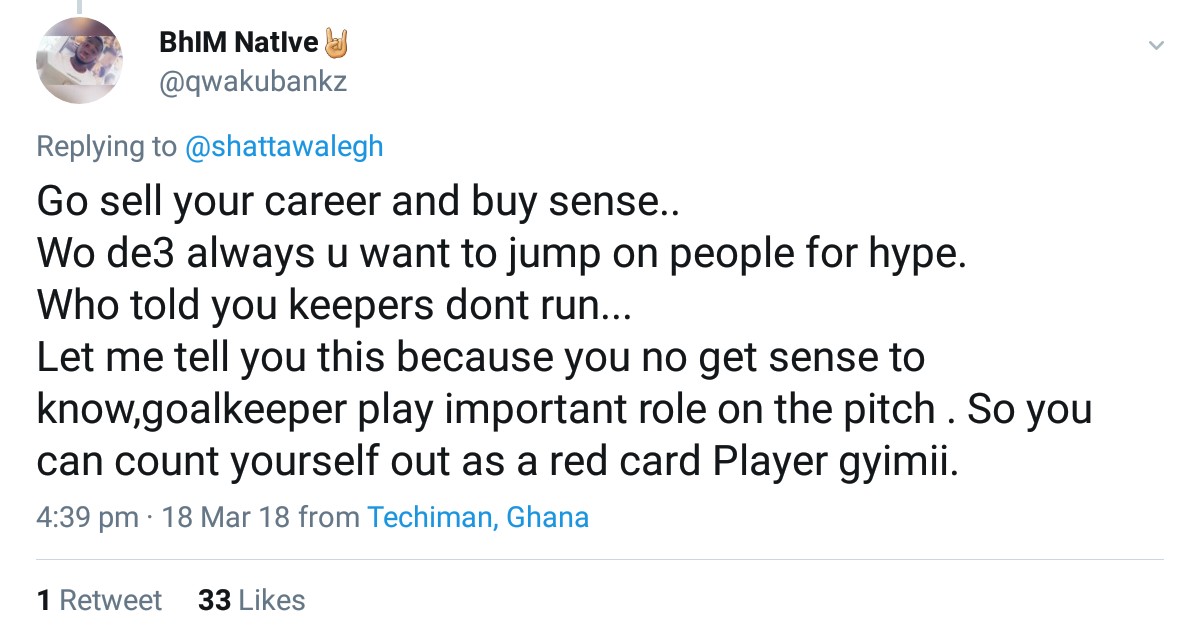 Truthfully, Shatta Wale and Stonebwoy are acting like the girl who loves a guy and feels the best way she can get his attention, is by attacking him always. I'm sure you Amebo Book readers can relate to this.
Click Amebo Book for more stuff.
Chike Ezegbu is a blogger with an Information Technology background. He is a prolific writer and is fearless in his approach to dishing out information while maintaining high professionalism. He is regarded as both a lover and a fighter.