I Can Have Michy Anytime Because I've Money – Shatta Wale
Though 2Pac rapped in an rough and raw way to drive his point, the late rapper on ALL EYEZ ON ME, flowed "Say money bring bitches, bitches bring lies". Tupac Shakur was trying to say with money in your pocket, the women come crawling. Ghanaian dancehall star, Shatta Wale, appears to be a believer in this. In a Snapchat post, the "Cash Life (The Baddest)" hitmaker implied he can have Michy anytime because he's got money. He captioned:
"Ready to feed me anytime…all for the paper".
The question is doesn't Wale believe that Michy being his baby mama, is sufficient reason to bring her back to him? Anyway, a picture of the duo hit social media recently. It appeared as if they both spent the night together in the dancehall star's crib.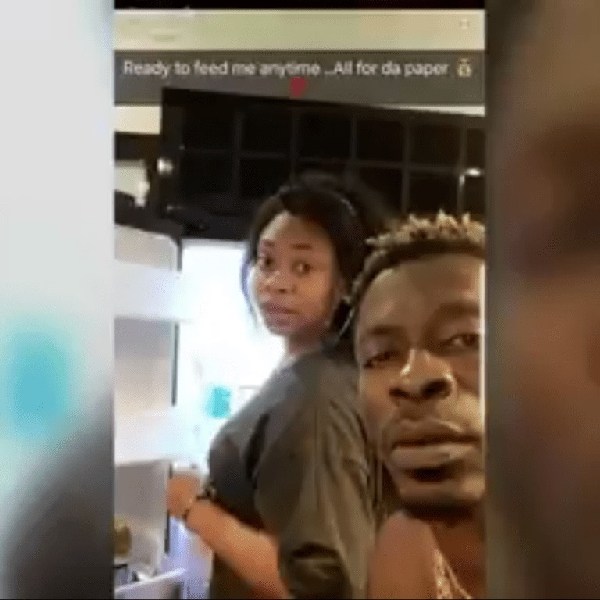 Click Amebo Book for more stuff.
I Can Have Michy Anytime Because I've Money – Shatta Wale Brags