John Okafor: Mr Ibu Shows His Romantic Side With Destiny Etiko On Set
John Okafor popularly known as Mr Ibu was pictured in a romantic shoot with his sexy colleague, Destiny Etiko. The Nollywood stars felt comfortable with each other nevermind the half smile John Okafor had on his face. It probably has to do with his wife… LOL!
Destiny Etiko enjoys taking this romantic style pictures with her colleague. She had even taken earlier photos with Nonso Diobi.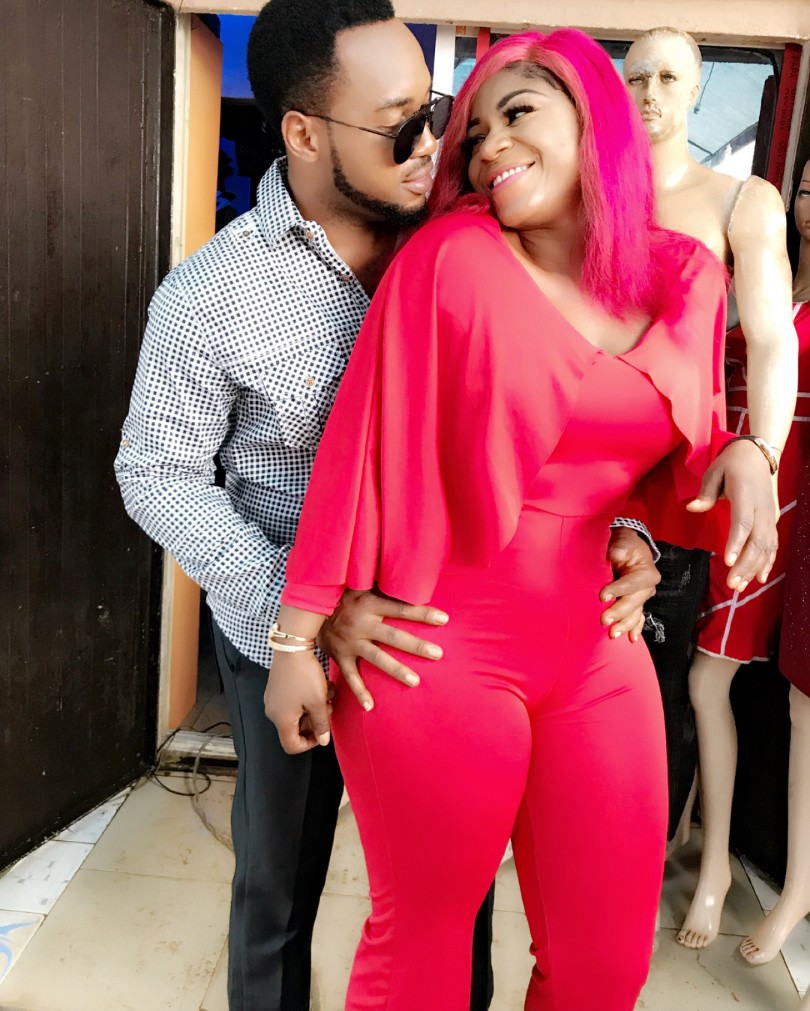 Another sweet snap with Ngozi Ezeonu and Ebele Okaro.
Click Amebo Bookf or more stuff.
John Okafor: Mr Ibu Shows His Romantic Side With Destiny Etiko On Set New Movie