Lionel Messi Married Antonella Roccuzzo In Argentina In Star-Studded Ceremony
Yes, Barcelona legend Lionel Messi married Antonella Roccuzzo in Argentina on Friday night in what has been dubbed "the wedding of the century".
Leo, 30, got married to his childhood sweetheart, Antonella, 29, in a civil ceremony at a luxury hotel in the heart of Rosario. A whole host of past and present Barcelona players such as Xavi Hernandez, Carles Puyol and Cesc Fabregas, Carles Puyol and Samuel Eto'o were present to support as Lionel Messi married Antonella Roccuzzo. Sergio Aguero and Ezequiel Lavezzi were also spotted. Infact, over 250 guests attended the ceremony including Premier League stars. Guests are staying at the 188-room Pullman Hotel inside the complex, where rates start from $125 a night.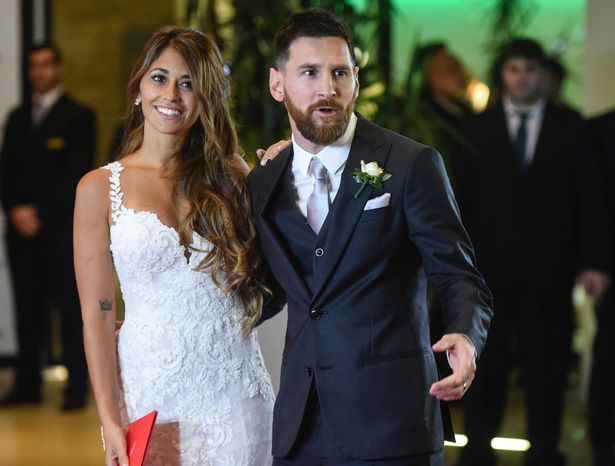 Messi who moved to Spain at the age of 13, met his wife, Antonella, in Rosario and have been together since they met as teenagers. The pair have two sons together and have lived in Barcelona since.
For more on Amebo Book, click HERE
'Wedding Of The Century': Lionel Messi Married Antonella Roccuzzo In Argentina