Champion Spender: Malaysia-Based Nigerian Big Boy Hushpuppi Has Shaded Davido While Revealing He Spent N11.5m At A Nightclub In Lagos
When it comes to spending lavishly like there's no tomorrow, look out for a certain money bag who at the moment, has called out "Omo Baba Olowo". Yes, Malaysia-based Nigerian big boy Hushpuppi has shaded Davido while revealing he spent N11.5m at a nightclub in Lagos. It's unclear at the moment what triggered the beef between the former friends as it now seems. However as of five days ago, Davido had this video of Hushpuppi on his Instagram page.
https://www.instagram.com/p/BRWN7_cFUkZ/
Read what Hushpuppi wrote on his Snapchat below.
"I am speaking on behalf of my honorable self and classic baggie and self paid, if them born anybody well, or 'UNA CREW' make unannounced come out tonight, make we use am do champions league final in this lagos tonight!!! Bottles will be flying from the beginning.
Hennesy don enter body and tonight is the night to let you all know i didnt go and count bridges in Malaysia for 4 years.
If your net worth is a hundred million and below, stay at home tonight or come as a fan or a looker.
Note to Shina Peller :- No credit sale tonight, no selling to anyone based on personality or past glory. Our own bank open today and our token dey on standby and network good, no story, no 'i dey come', no 'baba u no sari me ni'. ITS CHAMPIONSHIP NYT. There's difference between omg baba olowo and baba olowo…"
As of two days ago, they were chillin together. So is this a publicity stunt?
Anyway, check out some photos showcasing the lavish lifestyle of the Malaysian-based Nigerian big boy Hushpuppi below.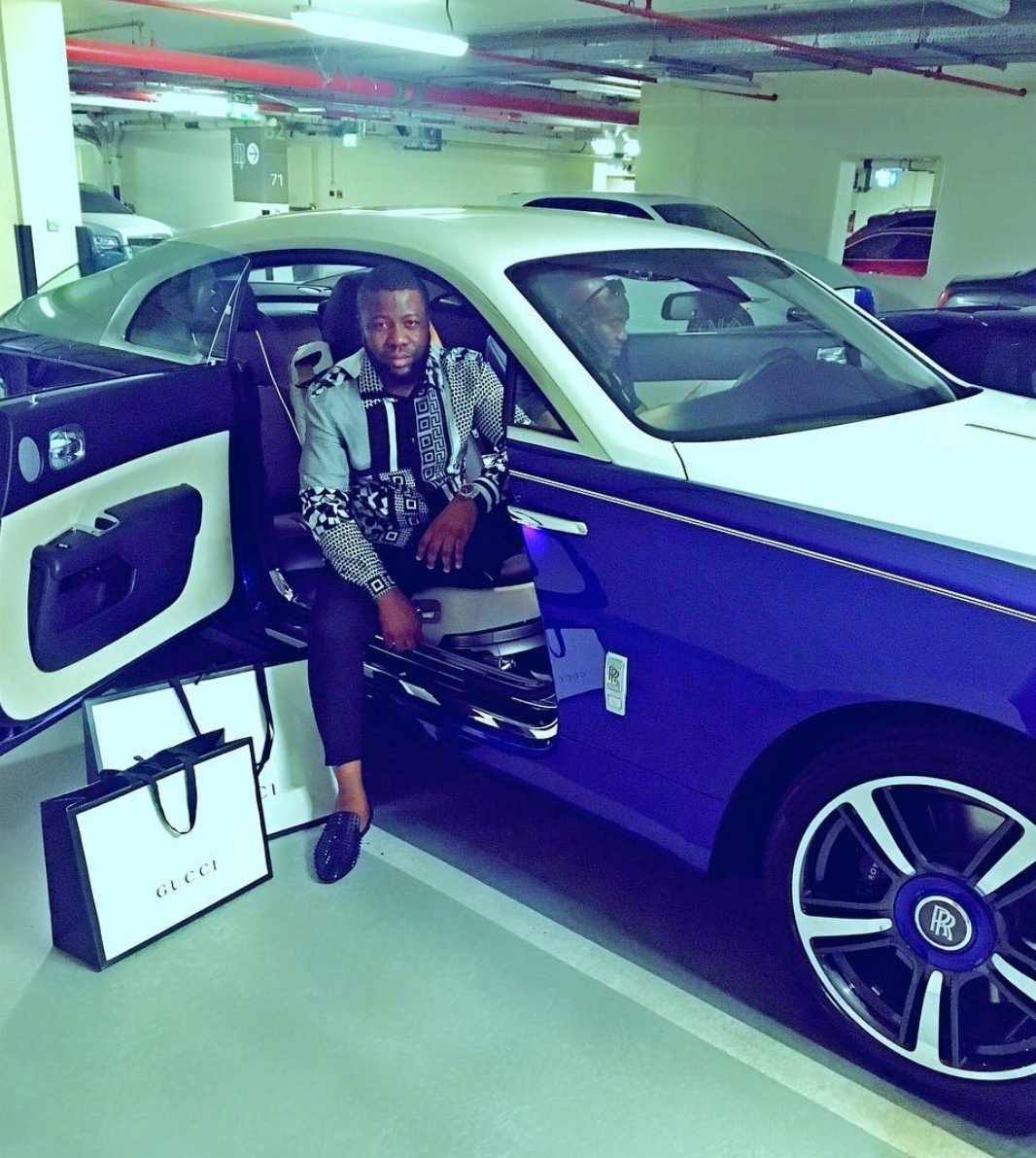 The Big Boss: Hushpuppi Has Shaded Davido While Revealing He Spent N11.5m At A Nightclub In Lagos