Incredible! Man Drags The Nigerian Bar Association To Court For Presenting His Artwork To Buhari Without His Authorization After They Had Initially Said The President Won't Receive Such
A man identified as Oladelemi Philip Olubakin, took to his Facebook page to drag the Nigerian Bar association to court for presenting his artwork to Buhari without his authorization. Interestingly, this is the same portrait the man wanted to present to the President personally during the NBA conference but was discouraged from doing so.
Read the post for yourself below.
"So I did a painting of Buhari to present it to him personally during the NBA conference and was rejected and turned down that the President won't receive such. I was later told to keep it in the NBA building till another time only to wake up one day and see online that the painting was being presented to him by the NBA without my authoritisation, consent or knowledge as his 75th birthday present 😳…and somebody said God doesn't reward his people or doesn't remember them…He doesn't mind to turn away the wisdom of the wise to reach and bless his own…there's this scripture about the stone that the builders rejected…you know the rest😂…oya na, wear your shoe let's go to court 😂😂😂 #Launch #NaGod #Godwascookingsomething #Jesusdidthis"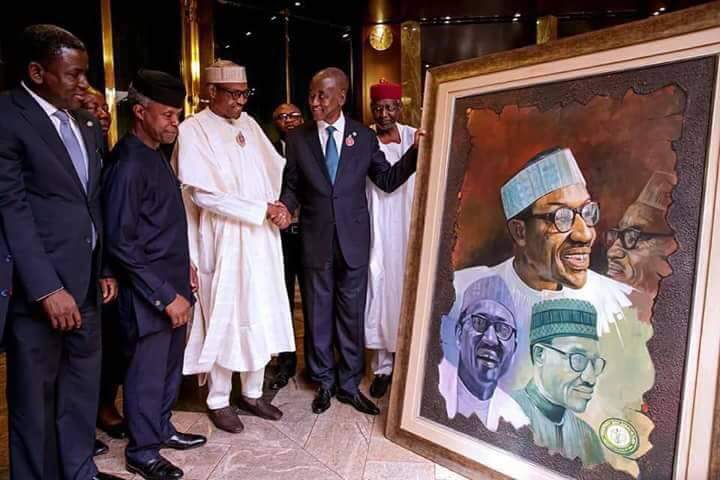 Click for more stuff.
WOW! Man Drags The Nigerian Bar Association To Court For Presenting His Artwork To Buhari Without His Authorization After They Had Initially Said The President Won't Receive Such