Have No Fear "I Am With You" — Mercy Johnson Visits The Ohinoyi Of Ebiraland
Nollywood actress Mercy Johnson visits the Ohinoyi Of Ebiraland at the Azad Palace in Okene? Ofcourse, she visited Dr Ado Ibrahim on Tuesday 25th April, 2017. He even assured the actress who was only recently appointed Senior Special Assistant to Kogi State Governor on Entertainment, Arts and Culture, of his support.
Mercy Johnson was on a familiarization visit to the central senatorial district of the state. She then made her first call to the palace where she got the royal blessings of the Ohinoyi of Ebiraland. In his remarks, the paramount ruler hailed the actress for making Ebira land proud, adding that his daughter had been longing to meet her. Mercy Johnson took to Instagram to share photos. She wrote: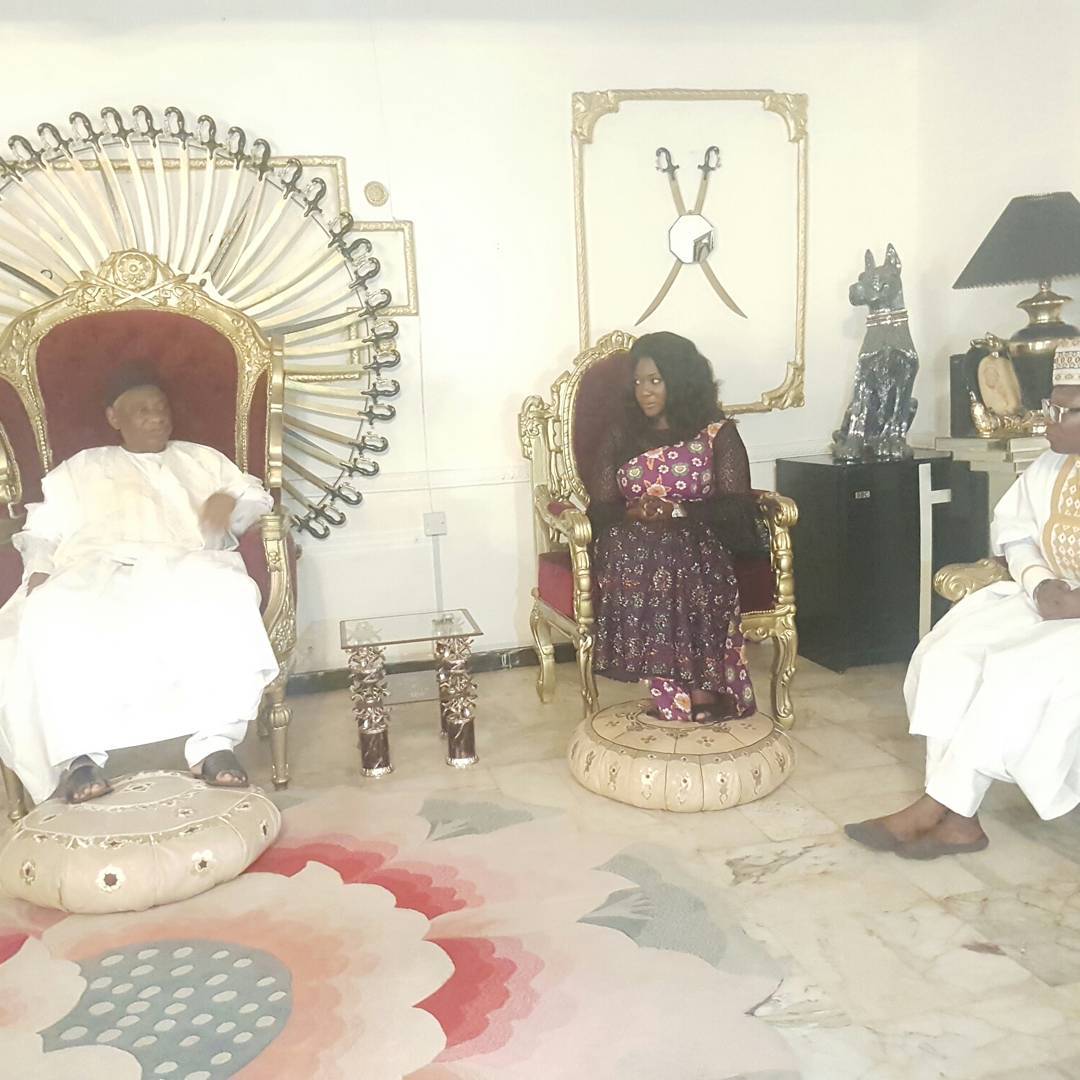 "Visited the Palace of the Ohinoyi Of Ebiraland,Have no fear he said to me because "I Am With You"..thanks to my team,you guys are awesome….@mc_expensive sis mi of life,thanks for always been there.thats my kids brother right beside me ooooo😍😍😍😍😍".
https://www.instagram.com/p/BTbE2PElb-G/
Royal Visit: Mercy Johnson Visits The Ohinoyi Of Ebiraland