Warning: Mercy Johnson Warns On Scammer Using Her Name To Extort And Make False Promises Of Gifting iPads And Phones
The rate at which some lazy must get rich by any means or die trying individuals use the name of responsible people to scam others is alarming. Today, Mercy Johnson warns on scammer using her name to extort and make false promises of gifting iPads and phones. The Nollywood actress took to Instagram to alert the public especially her fans who could be vulnerable to being duped on Facebook. She wrote: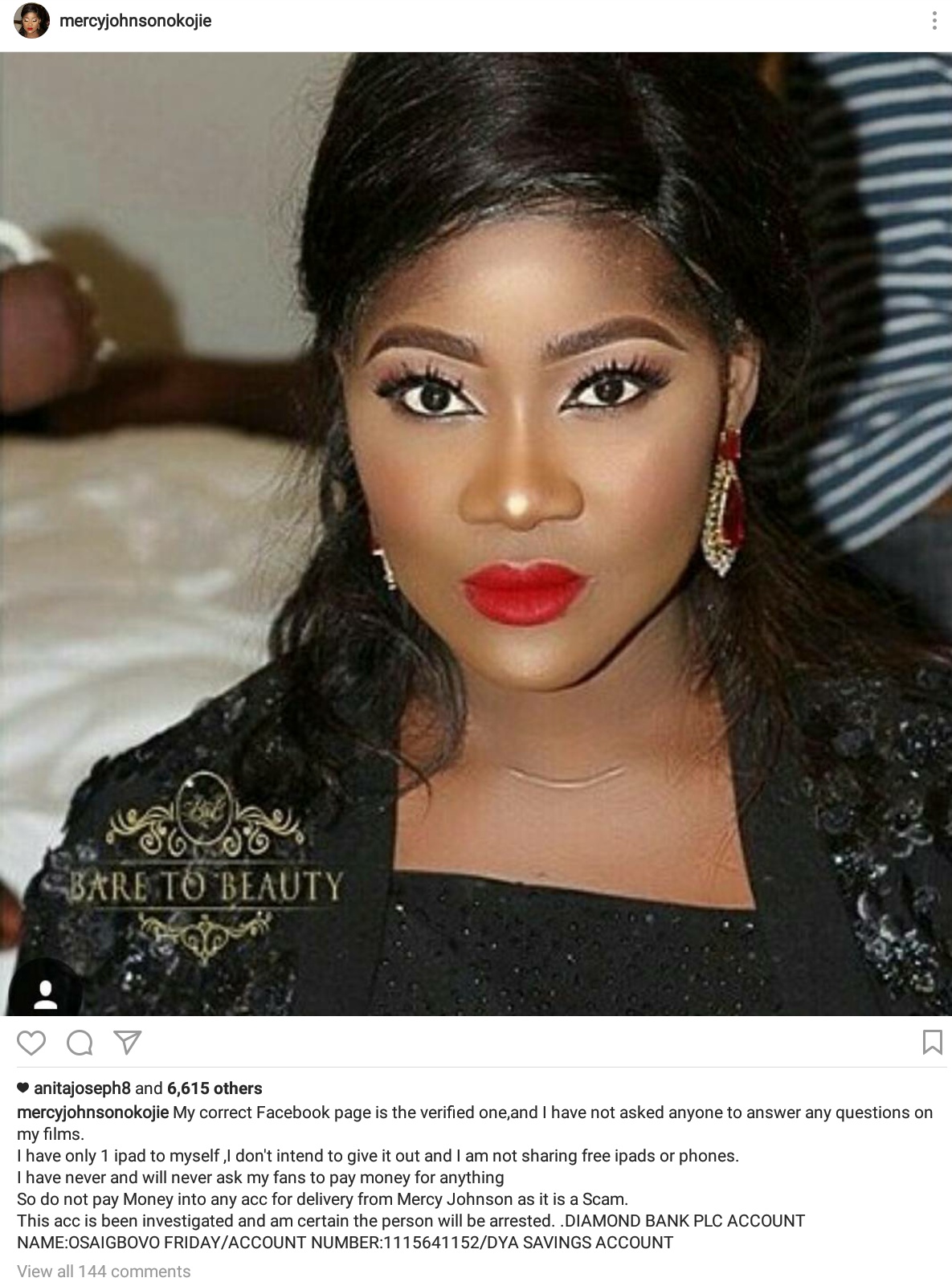 "My correct Facebook page is the verified one,and I have not asked anyone to answer any questions on my films.
I have only 1 ipad to myself ,I don't intend to give it out and I am not sharing free ipads or phones.
I have never and will never ask my fans to pay money for anything
So do not pay Money into any acc for delivery from Mercy Johnson as it is a Scam.
This acc is been investigated and am certain the person will be arrested. .DIAMOND BANK PLC ACCOUNT NAME:OSAIGBOVO FRIDAY/ACCOUNT NUMBER:1115641152/DYA SAVINGS ACCOUNT".
Scam Alert: Mercy Johnson Warns On Scammer Using Her Name To Extort And Make False Promises Of Gifting iPads And Phones