No Mercy: Nicki Minaj Puts Her Butt-Cheeks On Full Display
If your a fan of the 'Anaconda' rapper, then by now feasting your eyes to raunchy photos isn't new. In recently shared photos, Nicki Minaj puts her butt-cheeks on full display while backing the camera.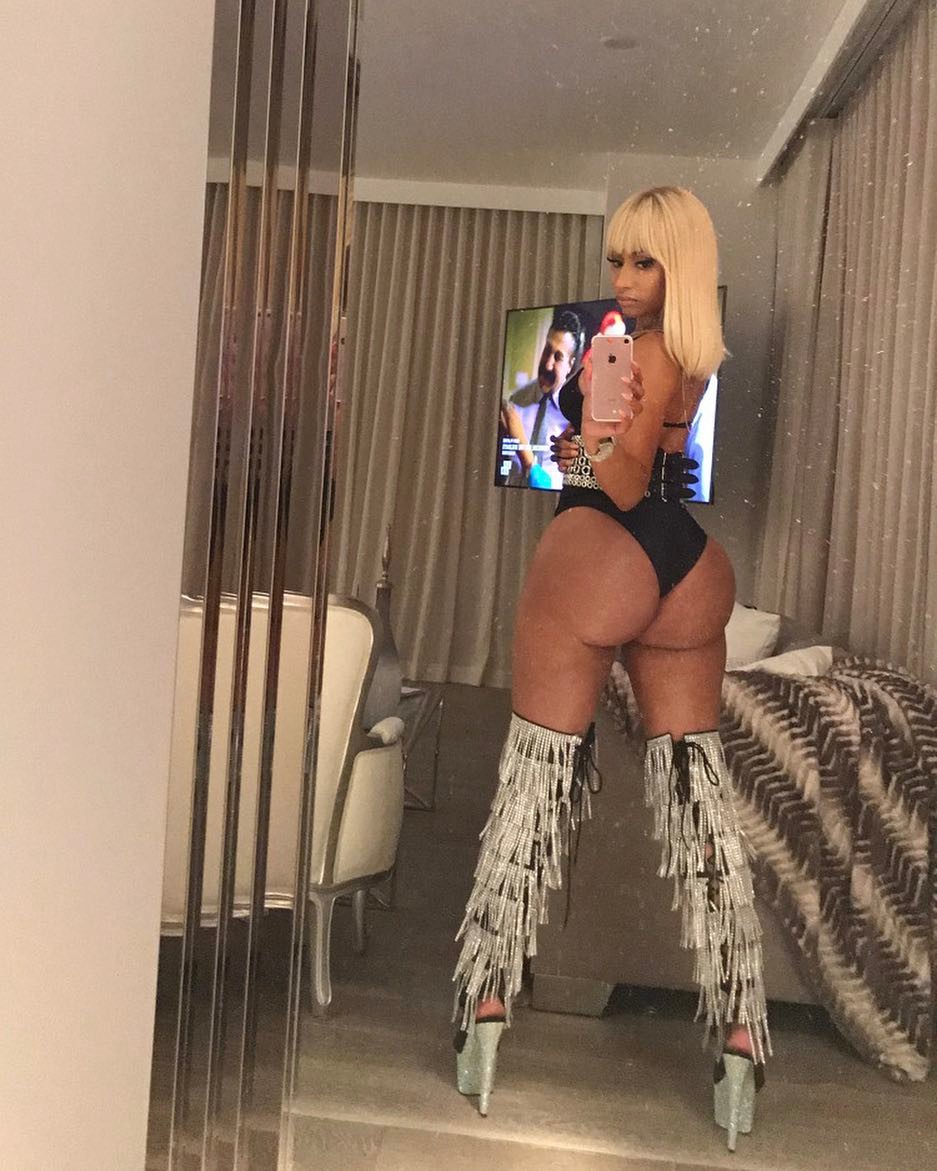 In another raunchy photo, Nicki Minaj sits, crosses her legs and teases with the inner part of her thighs on display.
Click Amebo Book for more stuff.