Corpse Of 3-Year-Old Boy Believed To Have Been Strangled Has Been Found Inside A Primary School In Kano State — WARNING: GRAPHIC CONTENT!
The corpse of 3-year-old boy believed to have been strangled has been found inside a primary school in Kano state. It's understood the unidentified body of the boy was discovered yesterday June 4th and his identity remains unknown. His remains has already been deposited at the state morgue.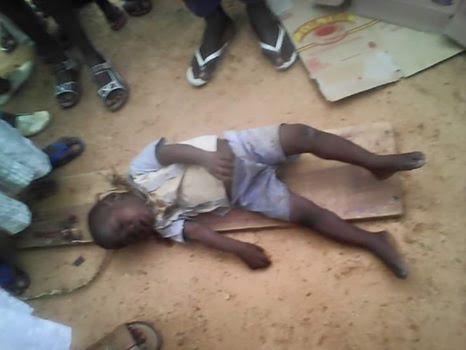 The police are investigating the matter.