University of Ghana Student Has Died After Falling From 4th Floor Balcony
A University of Ghana student has died after falling from 4th floor balcony of Akuafo Hall residence throwing confusion on campus. The victim whose identity has not been disclosed, is said to be female and studying Consumer Science. Porters at the hall, found the final year student on the floor on Wednesday dawn, with severe head injuries. The police were invited and they helped take the victim to the University Hospital.
According to Citi News, a reporter who spoke on condition of anonymity, said:
"Around 4.45am we were at post and we heard a sound from outside, so my partner and I went outside to check what was happening but we didn't see anything so we thought it might have been a car so we returned to post.
Later, some students from the first floor came back to tell us they had seen a body lying down on the floor. So we quickly rushed there to see and it was true. We called the Legon security and the police and they came for her body."
"As at now we don't know what may have caused this. She is now in the hospital. We saw her lying down and bleeding from her head. Such cases involve investigations so we didn't want to touch her. We could see that the head was broken. We are all waiting to hear from the doctor."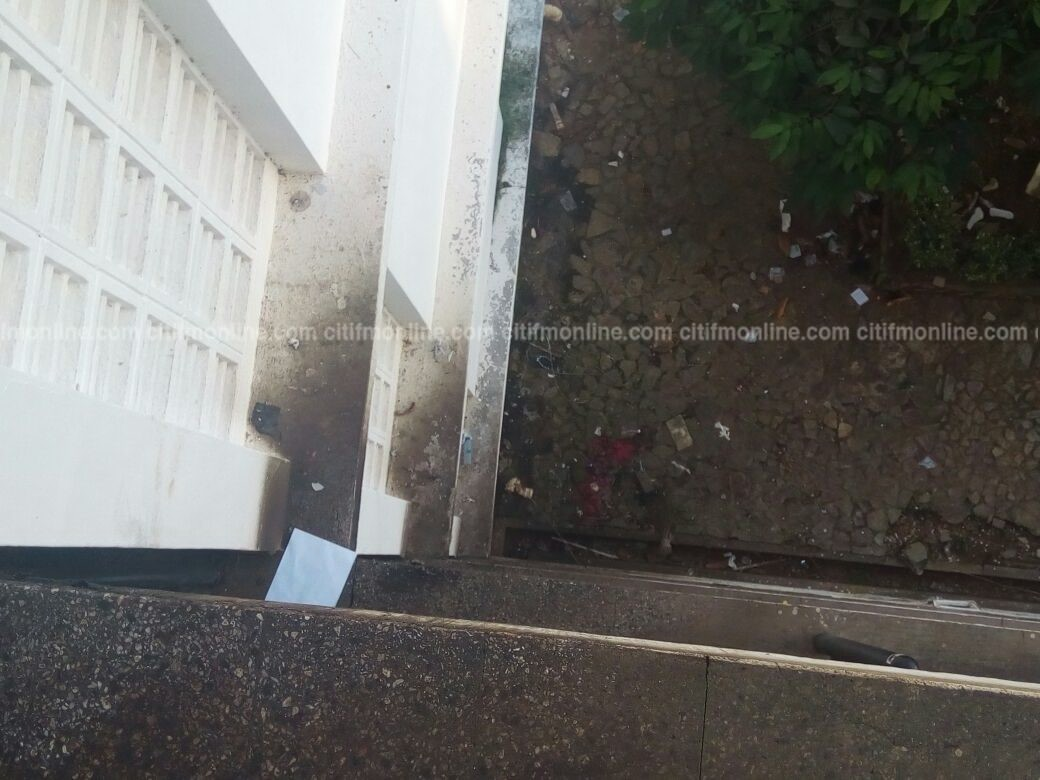 It is unclear at this time what led to the circumstances leading to the UG student found dead after falling from 4th floor balcony. However, it is being suggested that it was an act suicide. Some of the victim's friends revealed that she was suffering from bipolar disorder.
Sadly, reports from the hospital in which the student was taken, indicate she was dead upon arrival with deep cracks on her skull.
UG Student Found Dead After Falling From 4th Floor Balcony