A gigantic snake has been killed in a village believed to be in Nigeria after the villagers thought it had swollen up from feasting on farmers' livestock. However, that wasn't the case. When it was killed and cut open, it was discovered to have been pregnant and filled with eggs. The villagers immediately brought out their pots and started preparing for a snake peppersoup or some other delicacy in which snake meat can be used.
The person who posted the images online wrote:
"We killed this big snake very near our neighbour's house where they are clearing for this year farming.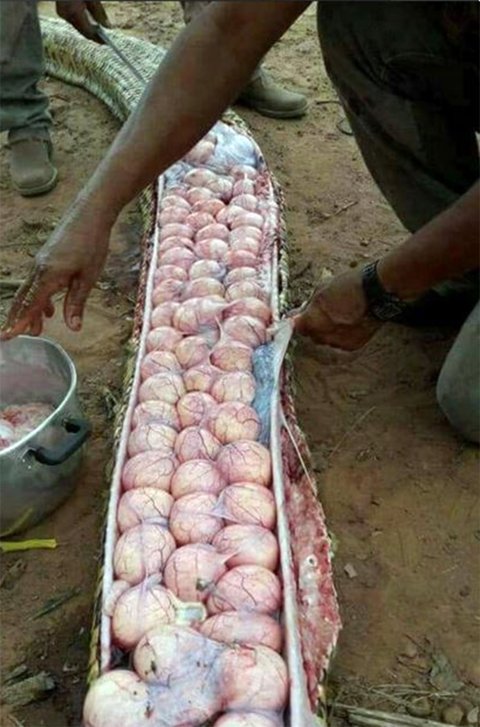 I usually kill snakes easily but this one really scared me. I was shocked to the marrow of my bones. 40 Snakelets in one snake! I thought snake lay eggs but this specie carries it young ones till they mature, and that's when they kill their mom, open it's belly and crawl away".
It's unclear what type of snake it was but the villagers celebrated butchering it as they believed it would have produced up to 100 snakes.