Living Lavish: $120M Sprawling Bel Air Mansion Beyonce And Jay Z put In Bid For
One of music's most powerful couples, Beyonce and her husband, Jay Z, are definitely living lavish. The pair lead a fabulous fairy-tale like lifestyle. It comes as no surprise that they are even planning on moving into a super luxurious home. These are photos of the $120M sprawling Bel Air mansion Beyonce and Jay Z put in bid for.
It's understood that the hilltop Bel Air mansion boasts four pools, eight bedrooms and even bulletproof windows. The sprawling mansion spreads across six separate structures encompassing more than 30,000 square feet and more than 10,000 square feet of outdoor living space on two acres of land.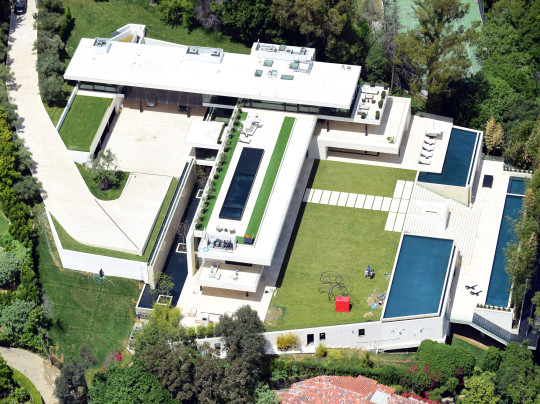 Beyonce and Jay Z are expecting twins and are planning to move their family to Los Angeles from New York in search of more privacy. The newly constructed mansion is at 454 Cuesta Way in Bel Air's private East Gate area.
More Privacy: $120M Sprawling Bel Air Mansion Beyonce And Jay Z put In Bid For