Baby Goat Born With THE FACE OF THE DEVIL Shocks Locals In Argentina
Things are really happening oh! The photos of a baby goat born with THE FACE OF THE DEVIL in Argentina, has gone viral. The owner, Gladys Oveido, was left "deeply surprised" when she saw the bizarre demonic face. Sadly, the kid was stillborn.
The strange birth of the baby goat with scary "protruding eyes" happened in San Luis province, central Argentina. Gladys who was not surprised at the attention the kid has gotten, said: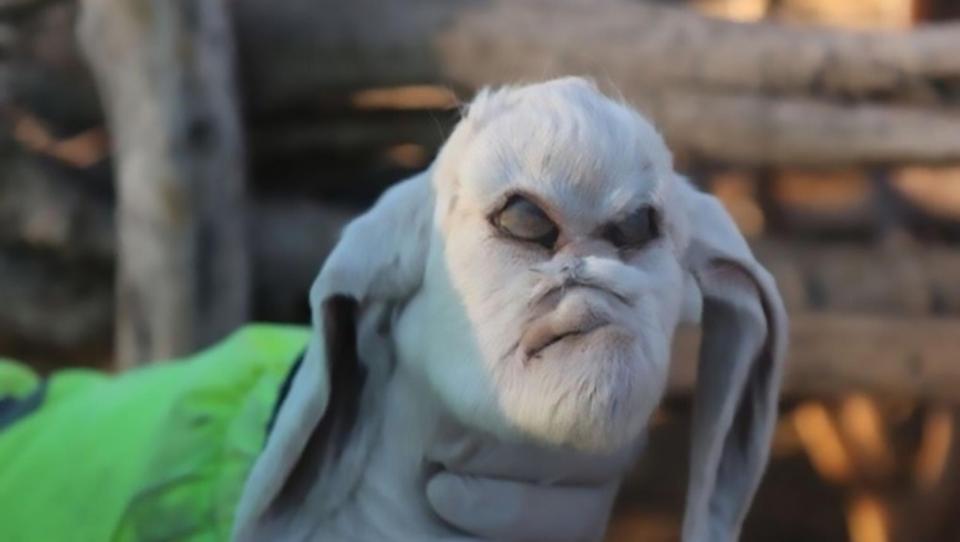 "The rest of the baby is normal, it only has deformations in the head. It is unusual what happened."
It's gathered Gladys's daughter-in-law was the one who uploaded the devilish image of the baby goat on social media. The photo was even shared to the local police who quickly dispatched an officer to the farm to document it.
For more awesome stuff, click Amebo Book
Goat Born With Demonic Face Terrifies Locals In Argentina