Claims that singer George Michael, 53, committed suicide were posted on his boyfriend Fadi Fawaz's Twitter page. In the now deleted posts, it's claimed that the pop star made 'numbers' of attempts to kill himself in the past.
According to one tweet, George Michael apparently 'managed' to do it on Christmas Day and his body was discovered in bed by his boyfriend of four years, Fadi Fawaz.
However, what was surprising about the tweets was that the writer spelled George's surname wrong. This suggests that it wasn't Fadi who wrote them.
'Not sure who that nasty close friend of George (sic) but i was in a relationship with George Micheal (sic) till i found him dead in bed,' the first one read.
'The only thing George wanted is to die. He tried numbers of times to kill himself many times and finally he managed.
'We loved each other very much and were together almost 24 hours a day.'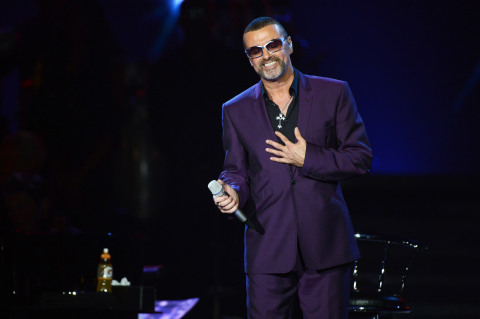 Fadi's account has since been deactivated and it's uncertain who the person behind the tweets really is. Only on Boxing Day, Fadi tweeted:
'Its a Xmas I will never forget finding your partner dead peacefully in bed first thing in the morning.. I will never stop missing you.'