Slay Queen Nicki Minaj Photos
Slay queen Nicki Minaj looks absolutely gorgeous in her Charbel Zoe sheer mini-dress which she posted on her Instagram page. She combined this with Philipp Plein knee-high boots and her earrings, NSR by Nina Runsdord. In one of the photos, she captioned: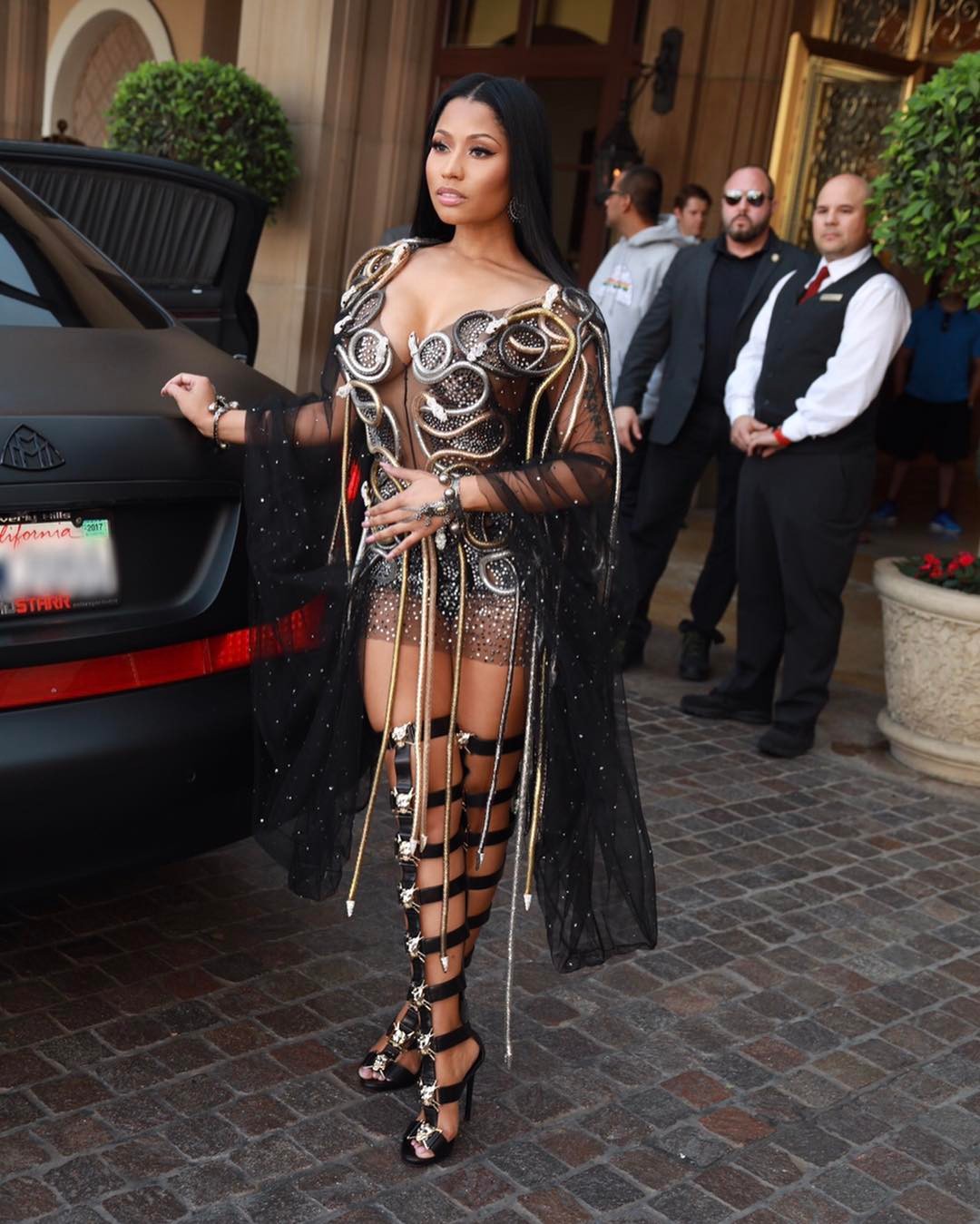 "Another day another slay ‍♀️ Guess what we're shooting today? ".
Nicki Minaj definitely made the valet entrance of the Montage Beverly Hills into her personal slaying space as you can see in the phtos.
Slay Queen Nicki Minaj At Montage Beverly Hills