Talented Nollywood Actress Oge Okoye Throwback Pic
Yippee!! My trusted Amebo Book readers, your correct, it's the talented Nollywood actress Oge Okoye. She posted the throwback pic on her Instagram page alongside a current photo of herself. She wrote: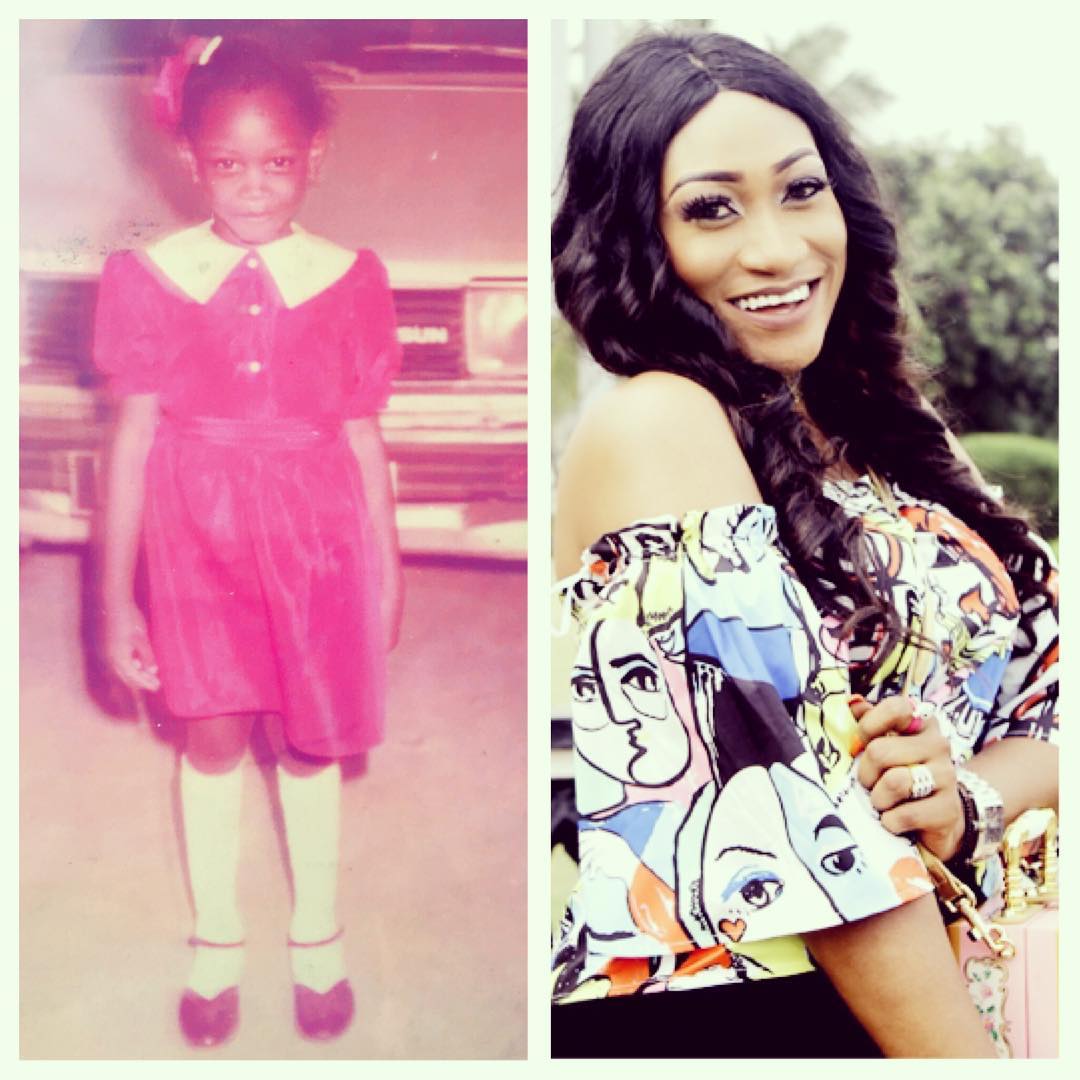 "Before Meets Now Glam Fam😄😄🙈🙈😬
The little girl with big dreams and a big God👌🏽
That's Me😬💖💖💞💞💞
Happy New Month🌎".
Talented Nollywood Actress Oge Okoye Shares Throwback Pic